Indiepocalypse #2
A downloadable Bundle-zine for Windows, macOS, and Linux
ISSUE #2
Hello and welcome to Indiepocalypse!
In its simplest terms, Indiepocalypse is just a bundle of games (common thing) packaged with a zine (also common thing) about the aforementioned games and comics, reviews and more!
Each month will feature games by 10 different developers. Each issue I hope to bring together games that explore the breadth of what our art form has to offer.
Also, and this part is very important to me and should truly be taken as given, each contributor is paid and developers are paid royalties on all future sales.

This Month's Games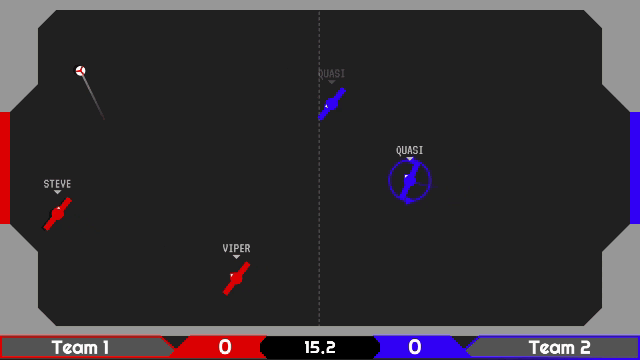 Spinball is a fast, fun, and competitive multi-player sport game with non-stop scoring action. Rack up the points as you spin your paddles to smack the ball towards the goal, and try not to accidentally score against your own team!
Blink - The Vector (Tech Demo) (WIN/MAC/Browser) by AntiMakes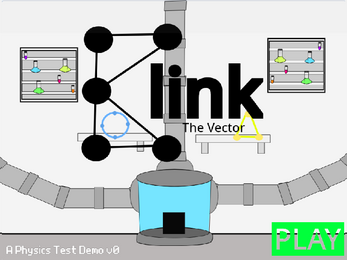 Physics demo in Scratch.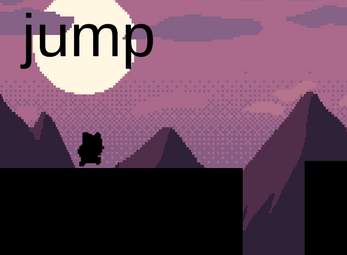 Get bonus points for every unique word you type, but don't mess up or repeat words or your bonus will go away! Double your bonus by using all the letters on your keyboard!
Wandering (WIN) by TheFriendlySealStudio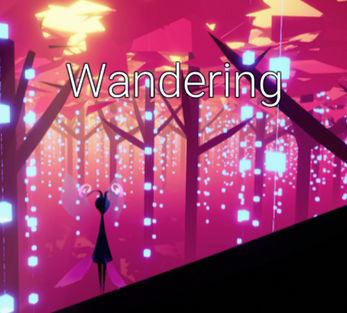 you are in love with a wonder, but a tragedy strikes, so you must wander to find your wonder.
Dyad (WIN) by Nathaniel Kita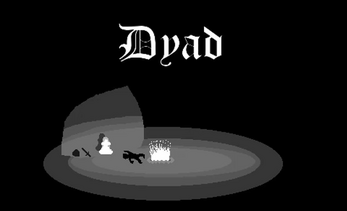 A witch and a knight fight to survive in a world that is black and white.
Taxi of the Asteroids (WIN) by Takeru Grima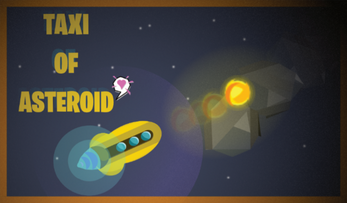 A game inspired by the Asteroids game published by Atari.Inc in 1979.
Arrows Left (WIN) by Moving Pixels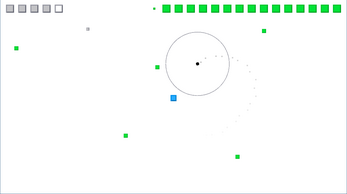 You have one action: hold space to turn turn left.

Protect the village from the onslaught of goblins.
Solarpunkification (WIN/MAC/Linux) by Phoebe Shalloway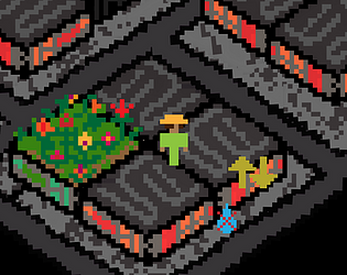 Play as a guerrilla gardener in a grim and crumbling cyberpunk city, where you will plant gardens in abandoned buildings, water them with water gathered from burst pipes, collect seeds, avoid the police, and transform your city into a green solarpunk world. The game is inspired by the writing, art, and design movement known as solarpunk, which seeks to envision a realistic yet optimistic future based around sustainability.
Chef Boyardee Can Simulator (WIN) by Invalid State Games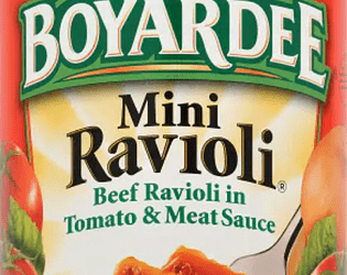 You are a can of Chef Boyardee Mini Ravioli rolling your way home
dinosaurily (WIN) by jellolin, Fentroid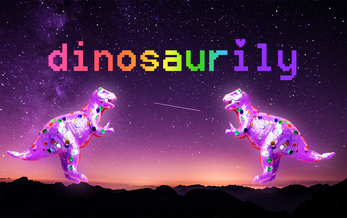 a queer dinosaur game about found family and affection !! with hugging and planting flowers and stickers
Interested in the Indiepocalypse being delivered straight to you every month? Sign up for the PATREON.

If you are interested in contributing to Indiepocalypse check out the submission page:
SUBMIT YOUR GAME TO THE INDIEPOCALYPSE
TUNE INTO INDIEPOCALYPSE RADIO, SATURDAYS 7pm EST
FOLLOW INDIEPOCALYPSE ON TWITTER
COMIC ARTISTS, REVIEWERS, OTHER ZINE CONTRIBUTORS APPLY HERE
SIGN UP FOR THE NEWSLETTER (and get free copies of the PDFs!)
THE FULL INDIEPOCALYPSE CATALOG
Purchase
In order to download this Bundle-zine you must purchase it at or above the minimum price of $15 USD. You will get access to the following files:
Indiepocalypse #2 (The Games)
1,003 MB
Indiepocalypse #2 (The PDF Zine)
21 MB
Exclusive content
Support this Bundle-zine at or above a special price point to receive something exclusive.
Physical Copy of Indiepocalypse (US)
A copy of this issue of Indiepocalypse on a USB stick inside of a custom cassette case. Comes with a cover art postcard and a code for a digital copy of this issue. United States residents only!
Physical Copy of Indiepocalypse (Non-US)
A copy of this issue of Indiepocalypse on a USB stick inside of a custom cassette case. Comes with a cover art postcard and a code for a digital copy of this issue. Non-United States residents only!
Community Copies
5 free copies of past issues become available when a new issue launches! Get 'em quick!