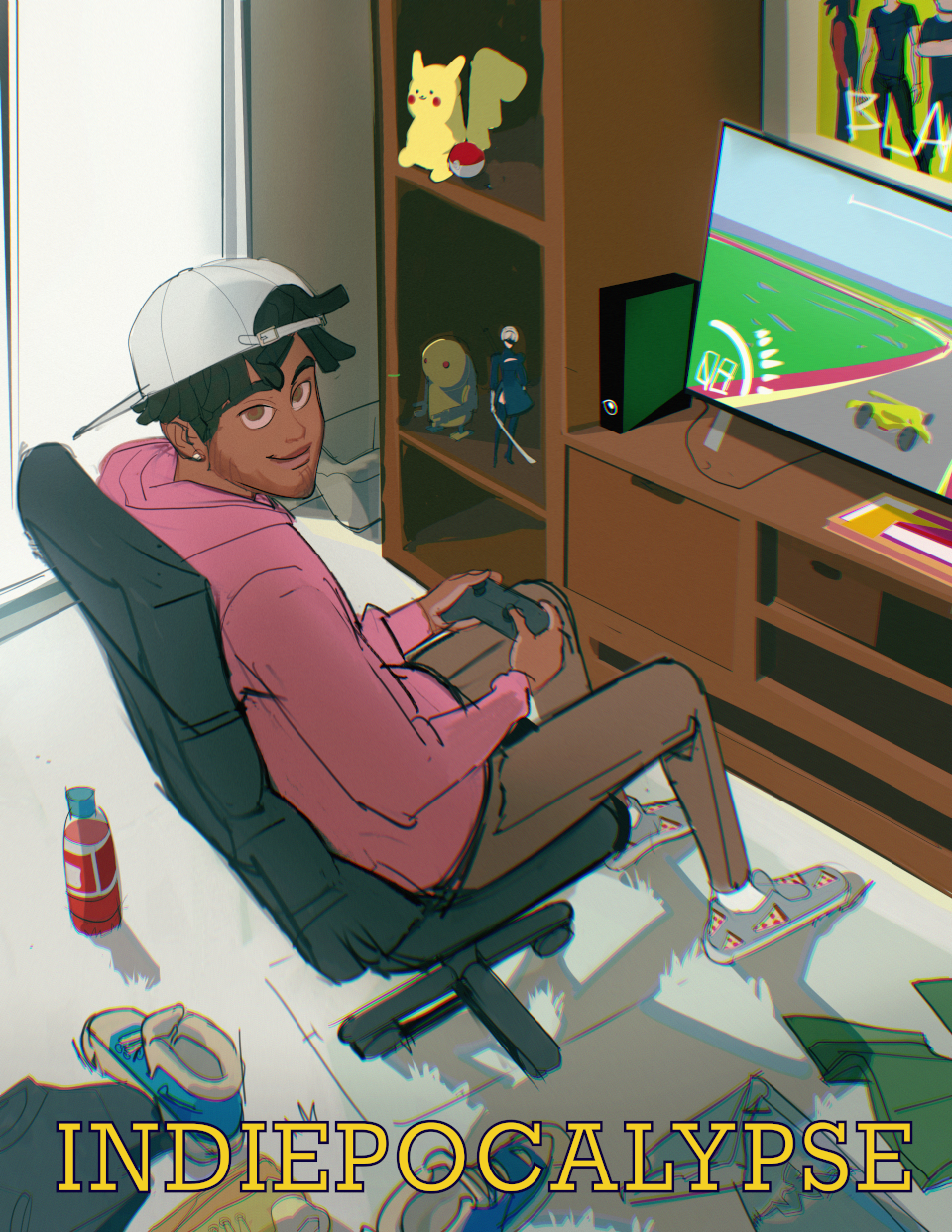 Indiepocalypse #10
A downloadable bundle-zine for Windows, macOS, and Linux
ISSUE #10
Hello and welcome to Indiepocalypse!
In its simplest terms, Indiepocalypse is just a bundle of games (common thing) packaged with a zine (also common thing) about the aforementioned games and comics, reviews and more!
Each month will feature games by 10 different developers. Each issue I hope to bring together games that explore the breadth of what our art form has to offer.
Also, and this part is very important to me and should truly be taken as given, each contributor is paid and developers are paid royalties on all future sales.

This Month's Games

The Last Quest (WIN/Linux) by SamberoDev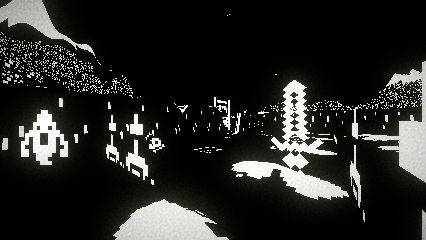 Games are violent and cruel. They teach nothing but killing people. The Last Quest is mostly about that, too. But hey, the more you kill the better weapons you get!
SWEETDOZER (WIN/MAC/Linux/Raspberry Pi) by t.k. dreck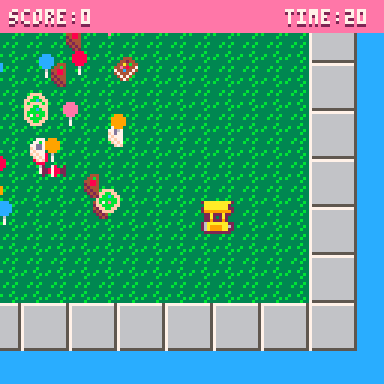 a pico-8 game where you shove piles of sweets with a bulldozer.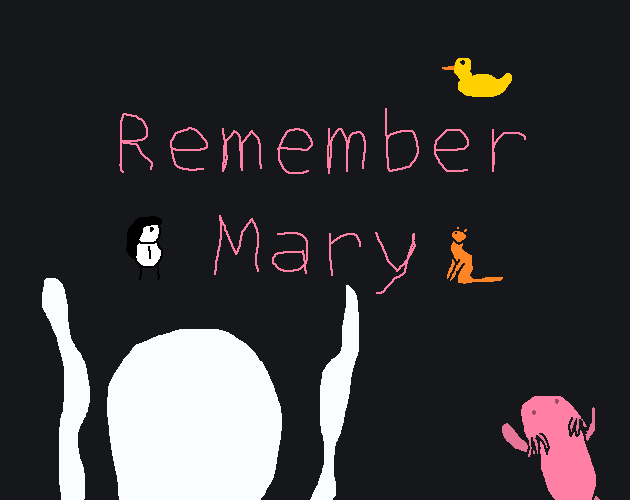 A squigglevision surrealist adventure with meaningful choices and multiple endings
Soundtrack
Teeth Simulator (WIN) by Bodro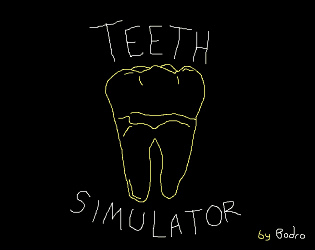 Chew on stuff, grow teeth, chew on more stuff, grow more teeth. Endless consumption awaits.
Budget Rate Stigmata (WIN/MAC) by Hero Robb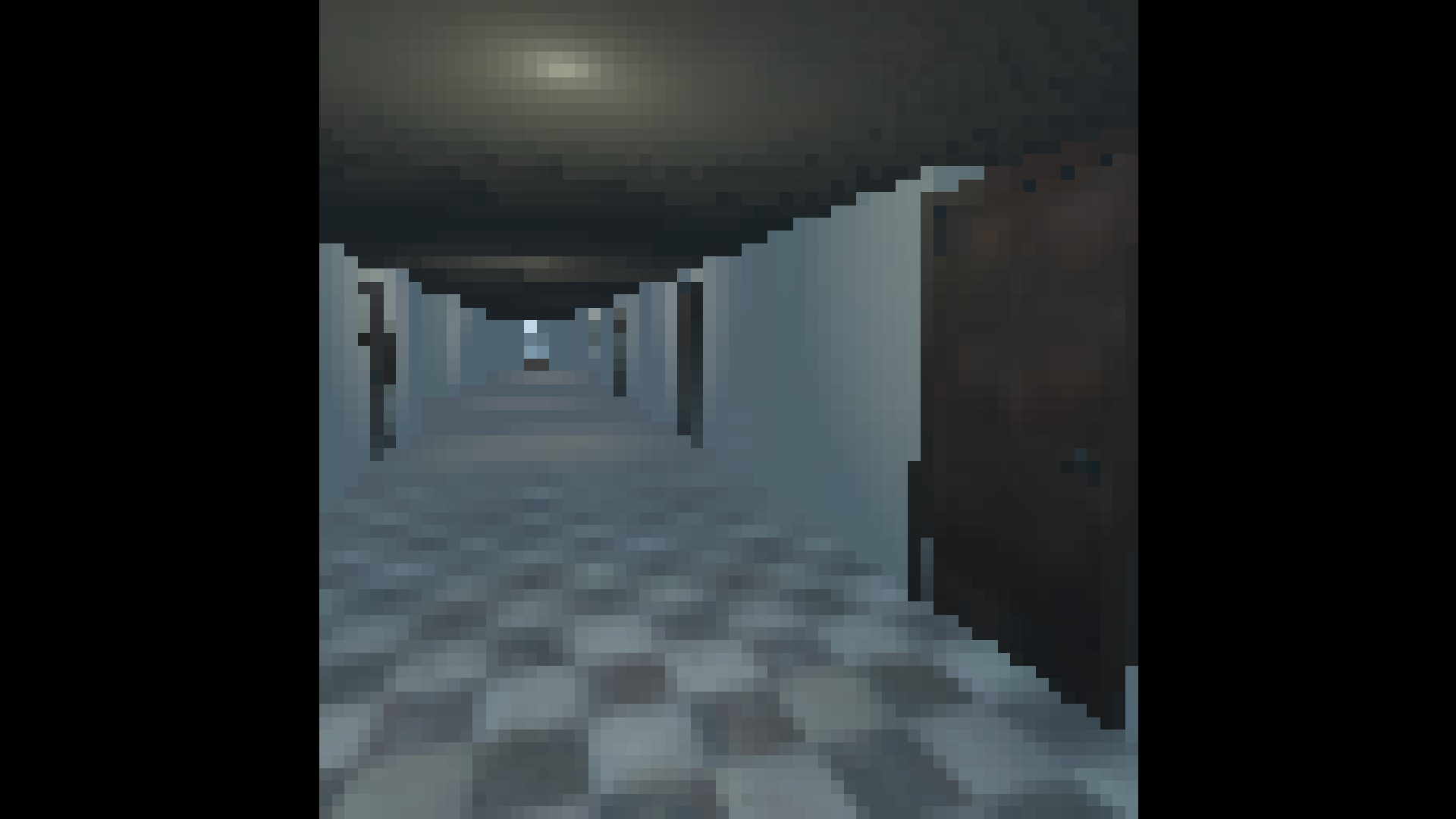 A game about giving up things, about changing perspectives, about the loss of self, about what we give up when we are confronted with things we don't understand.
Traitor Nightly (WIN/MAC/Linux) by Esther Alter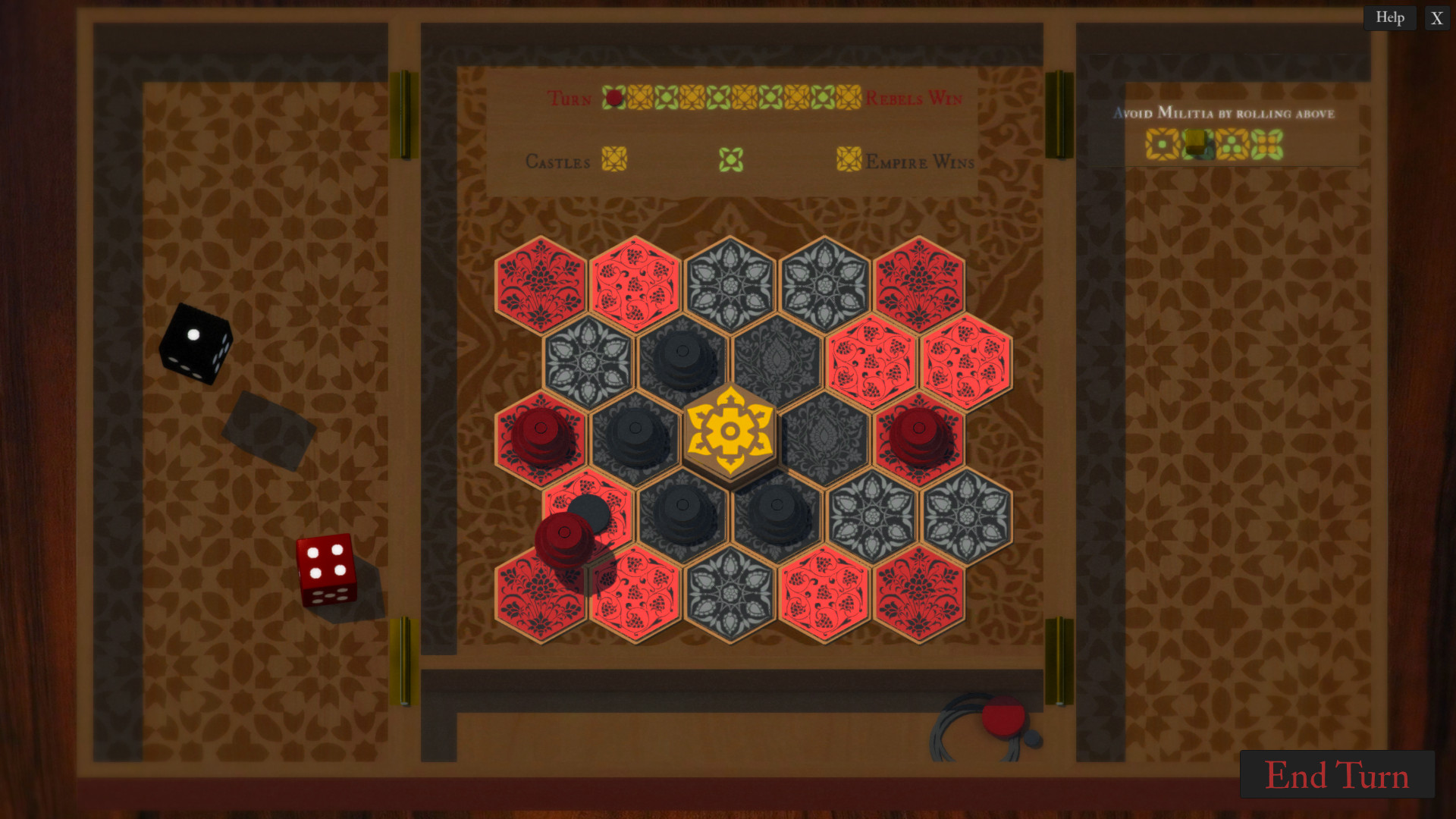 A board game that isn't about a board game. Interactive fiction that isn't about interactive fiction. Play against the grandmaster of "Traitor" (the most popular game in the Pharostine Empire). Listen to what they have to say. Maybe you'll ask different questions depending on the answers. Maybe... you'll play the game differently too.
Spare Parts: Episode 1 (WIN/MAC) by Sophie Rose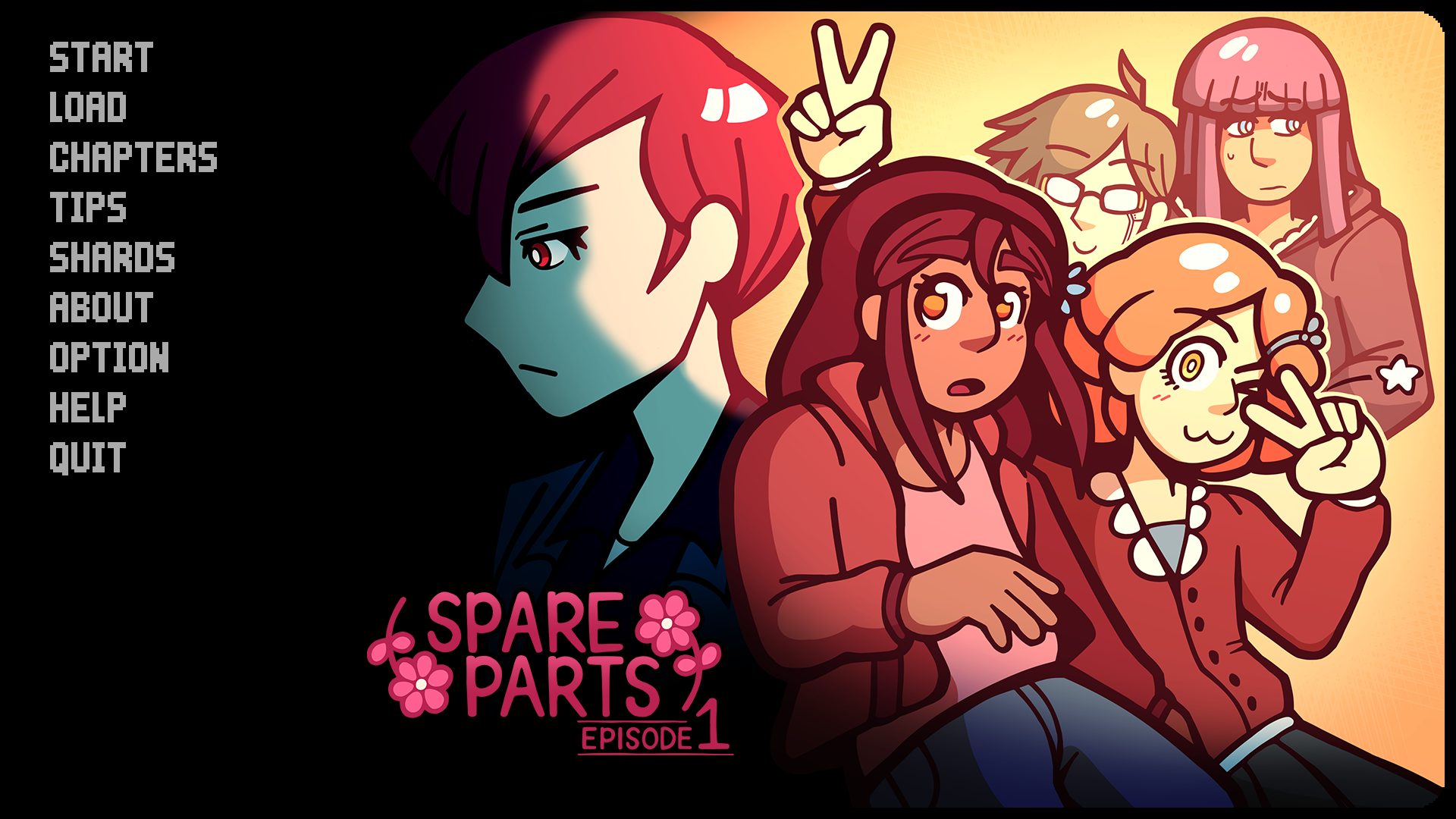 Spare Parts is an episodic visual novel series about Lucy's journey to reimagine herself, and her new friends who may or may not be robots. The arduous struggle to stay alive in a broken world reveals the true cost of pursuing happiness. The first episode reveals to Lucy that nothing in life will be as simple as she wishes it could be.
Asobi (WIN/MAC/LINUX) by Team SolEtude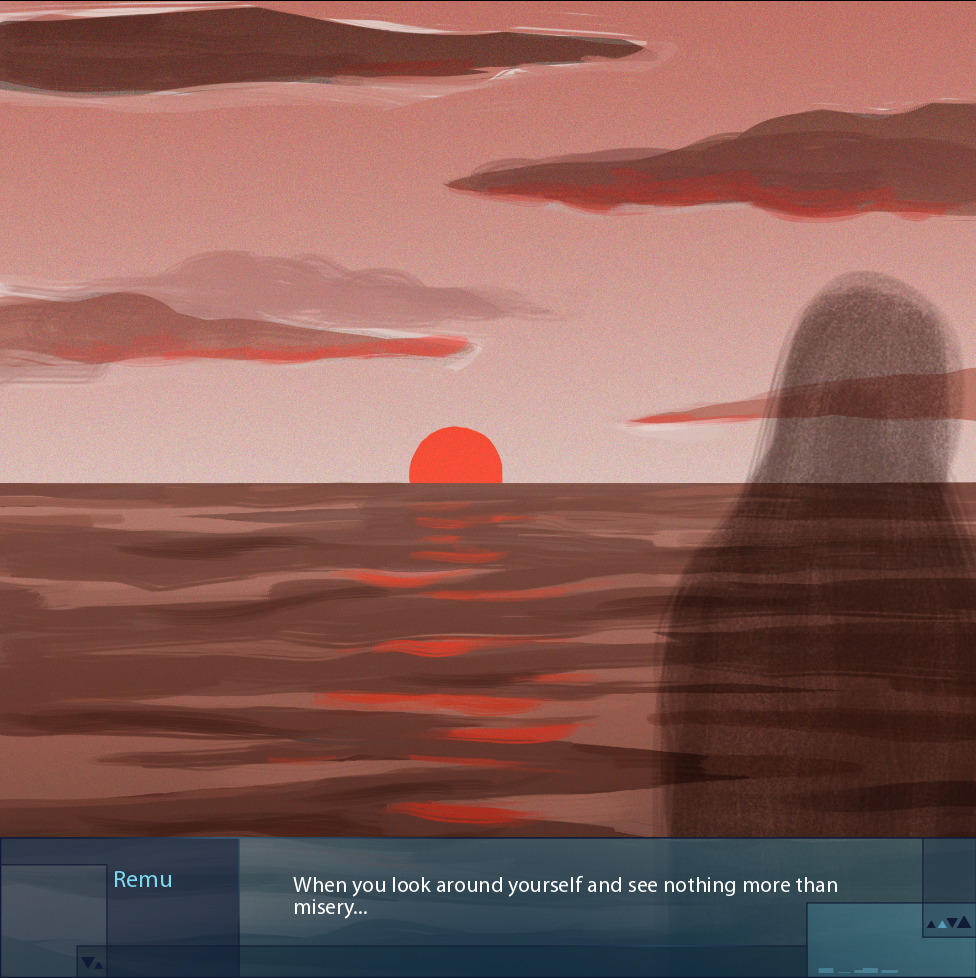 You're a private taxi driver.

Tonight, you have to take a girl to a hotel.
But who is she?
And why is she going there?
Building Relationships (WIN/MAC/LINUX) by Tanat Boozayaangool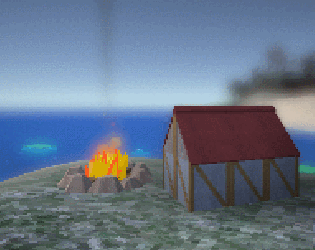 Welcome to this cozy island where you find yourself as... a house? Explore the area, meet other buildings, go on a date, or... go fishing?
Broke Brodie (WIN) by Julie (Nhung) Le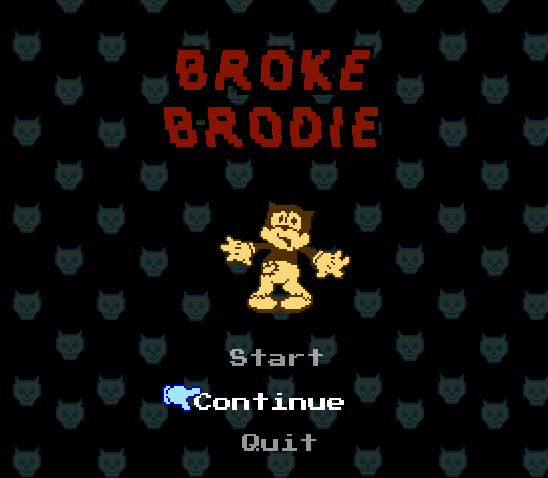 Birthdays are supposed to be fun, right? Not for Broke Brodie. A short puzzle platformer with multiple endings! Inspired by 1930's cartoons and NES era games. Can you escape the murder factory?
*BONUS*Electric Zine Maker (WIN/MAC) by alienmelon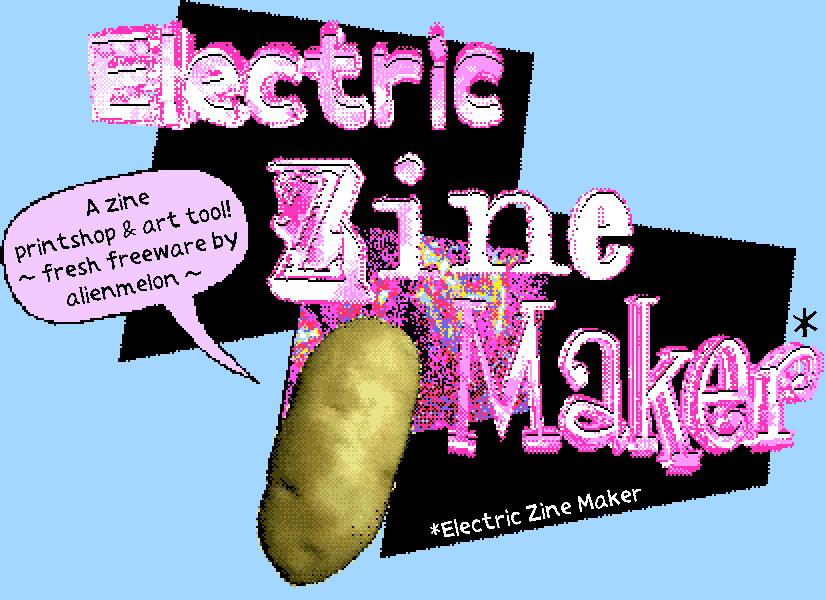 Indiepocalypse zine contents
COMICS
KC Green - Site, Instagram, Twitter, Patreon
PHD - Site, Instagram, Twitter, Patreon
FEATURES
Parts 7-9 of 69 Love Games by Andrew
Interested in the Indiepocalypse being delivered straight to you every month? Sign up for the PATREON.
If you are interested in contributing to Indiepocalypse check out the submission page:
SUBMIT YOUR GAME TO THE INDIEPOCALYPSE
TUNE INTO INDIEPOCALYPSE RADIO, SATURDAYS 7pm EST
FOLLOW INDIEPOCALYPSE ON TWITTER

COMIC ARTISTS, REVIEWERS, OTHER ZINE CONTRIBUTORS APPLY HERE
SIGN UP FOR THE NEWSLETTER (and get free copies of the PDFs!)
THE FULL INDIEPOCALYPSE CATALOG
| | |
| --- | --- |
| Status | Released |
| Platforms | Windows, macOS, Linux |
| Rating | |
| Author | PIZZAPRANKS |
| Genre | Platformer, Visual Novel |
| Tags | Board Game, Horror, LGBT, PICO-8, RPG Maker, Singleplayer, Surreal, zine |
Purchase
In order to download this bundle-zine you must purchase it at or above the minimum price of $15 USD. You will get access to the following files:
Indiepocalypse #10 (The Games)
1 GB
Indiepocalypse #10 (The PDF Zine)
29 MB
Exclusive content
Support this bundle-zine at or above a special price point to receive something exclusive.
Physical Copy of Indiepocalypse (US)
A copy of this issue of Indiepocalypse on a USB stick inside of a custom cassette case. Comes with a cover art postcard and a code for a digital copy of this issue. United States residents only!
Physical Copy of Indiepocalypse (Non-US)
A copy of this issue of Indiepocalypse on a USB stick inside of a custom cassette case. Comes with a cover art postcard and a code for a digital copy of this issue. Non-United States residents only!
Community Copies
5 free copies of past issues become available when a new issue launches! Get 'em quick!