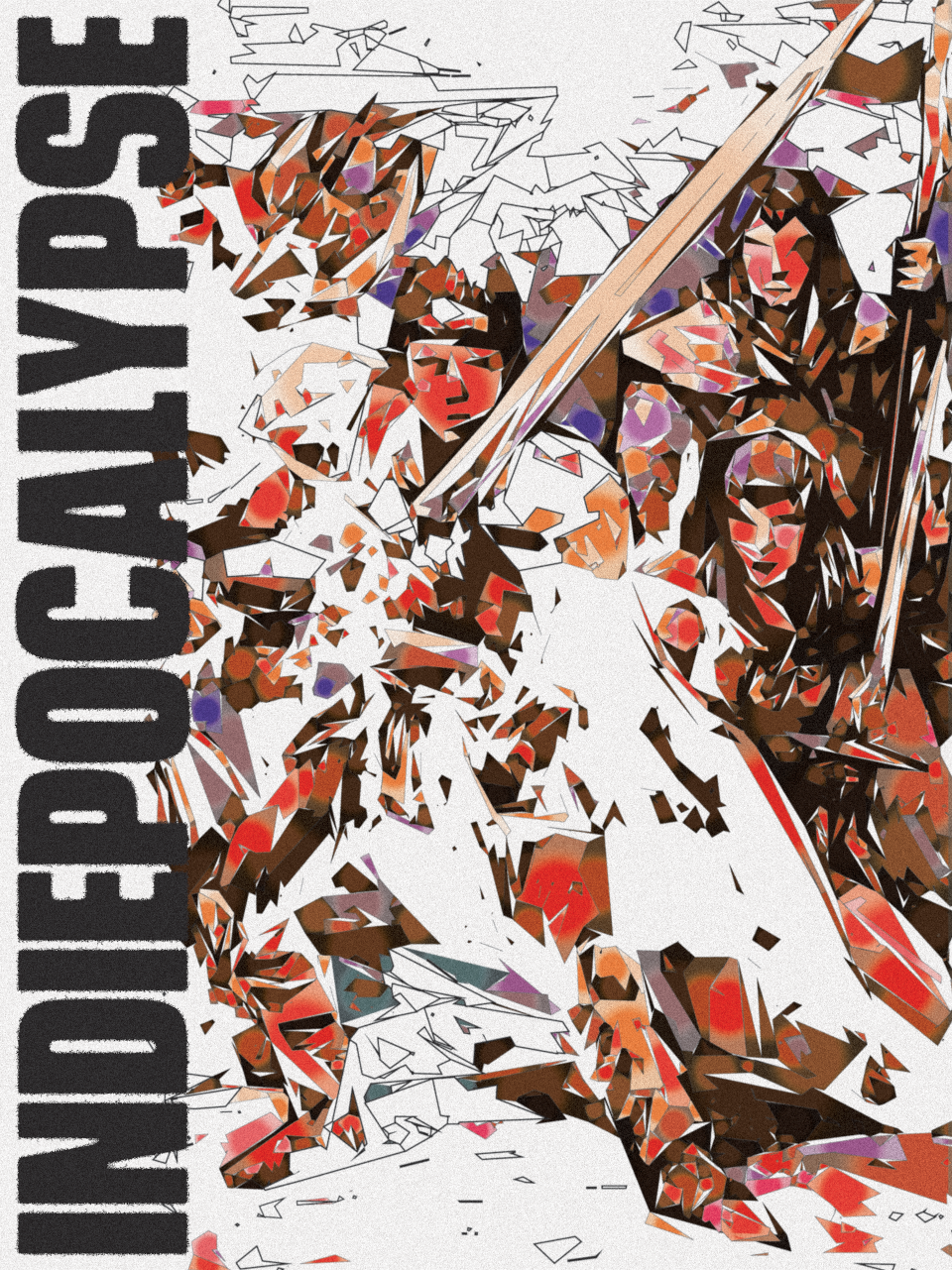 Indiepocalypse #19
A downloadable bundle-zine for Windows and macOS
ISSUE #19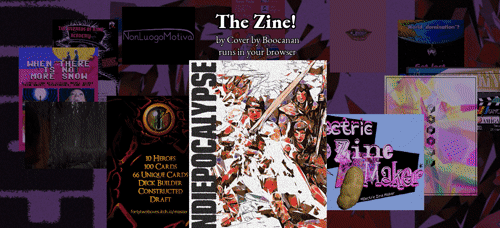 Hello and welcome to Indiepocalypse!
Indiepocalypse is a curated monthly collection looking to highlight the very best of the DIY indie game scene.
Each month will feature games by 10 different developers, including newly commissioned game exclusive to the bundle-zine. The games cover a wide variety of styles, genres, and themes as they fight against any definition of "indie game" as a genre.
Also, and this part is very important to me and should truly be taken as given, each contributor is paid and developers are paid royalties on all future sales.

This Month's Games

Masters of Exarch (Physical) by fortytwoboxes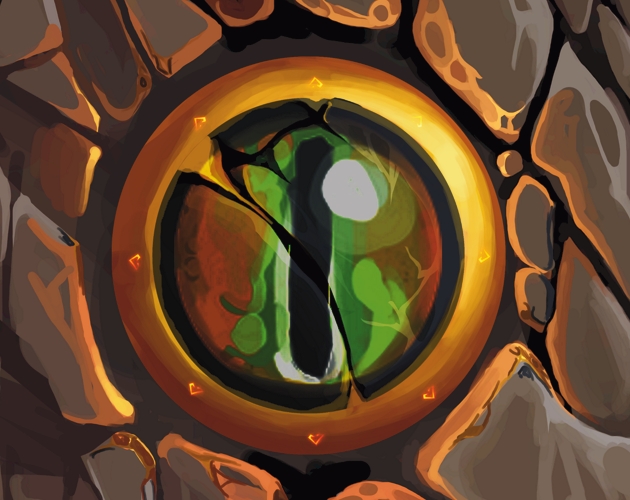 The Arena of Exarch is a place where fame and fortune are decided. Every year heroes from all over the country gather in Exarch for the grand tournament. In fierce battles, they decide which of them are the true Masters of Exarch.
Masters of Exarch is a tactical card game about decisions and what you are willing to sacrifice to win. 2-4 players compete against each other in teams or free for all.
Each player chooses 2 out of 10 heroes to represent them in battle and starts with a random deck of 8 cards. Each hero has a unique ability that he can use in battle to give the player a decisive advantage.
Decide each turn which card you want to play and which one you are willing to forego. Thanks to the energy system, every card is useful in every turn and has a great influence on the outcome of the game. cards are either discarded to receive energy, played with that energy or bought from the treasure chest.
The game contains 10 heroes and 100 playing cards consisting of 66 different single cards. You can play the same set of cards as deck builder, constructed or draft. Take the cards with you and play wherever you want.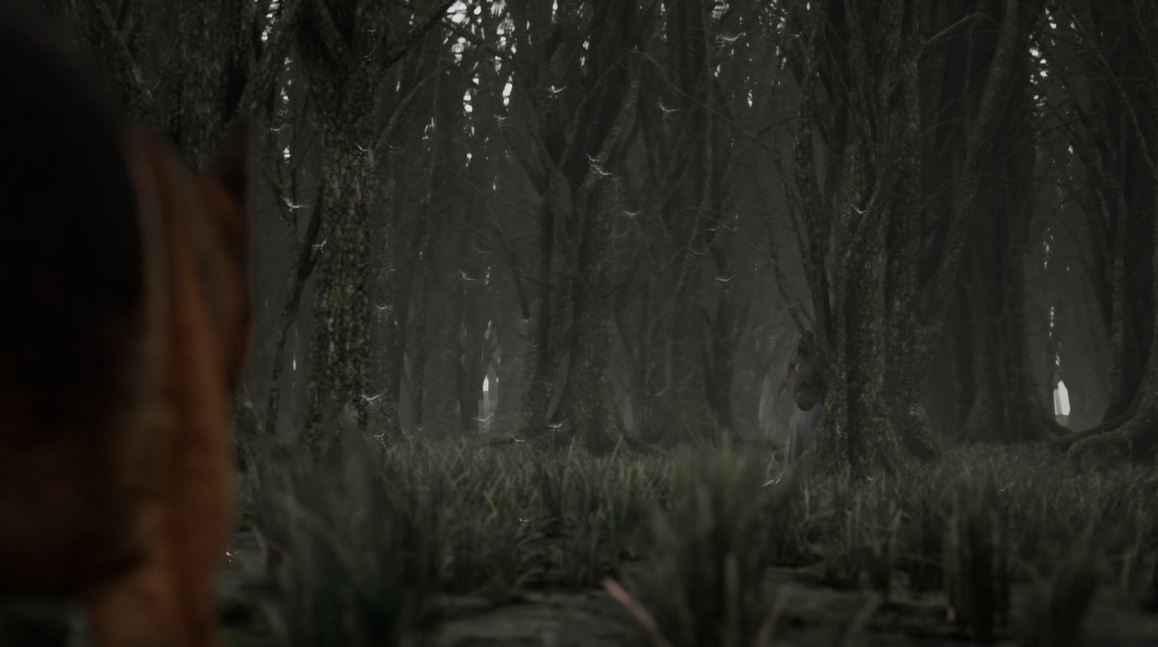 Your dog smells the fear in the woods, find out what is hiding in there!
When There Is No More Snow (WIN/MS-DOS/HTML) by Jeremy W. Kaufmann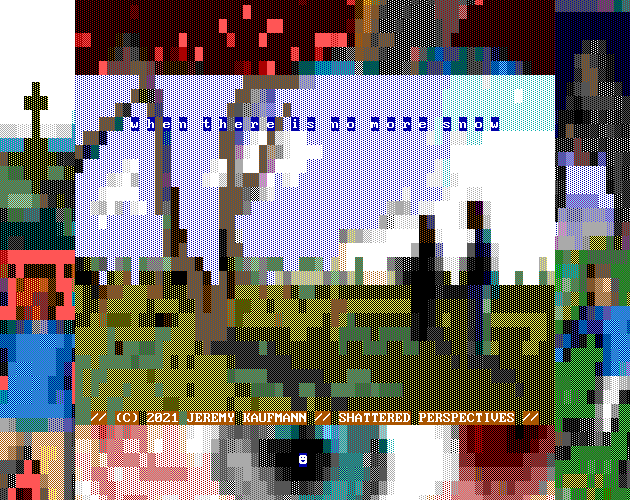 When There Is No More Snow is a hyper low res retro visual novel about teen angst, saxophones, and UFOs. It's a semi-autobiographical tale with ten unique endings!
The Wizards of Rime Academy (WIN/MAC) by Matthew Sharkovitz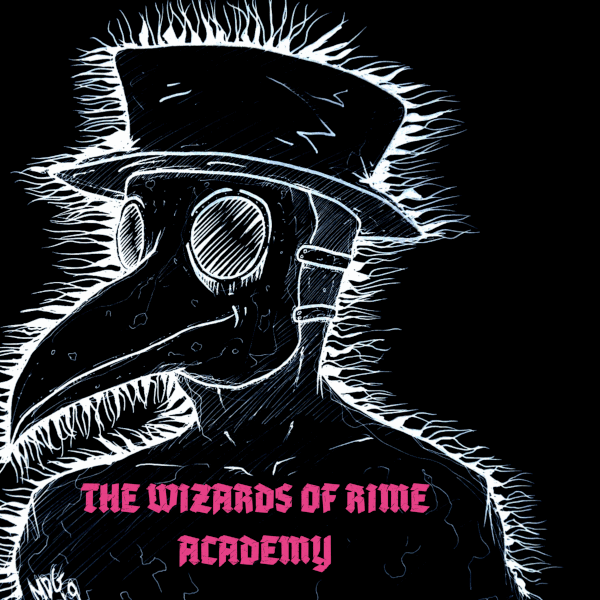 A tabletop role-playing game about a rhyming wizard academy.
NonLuogoMotiva (Physical) by illud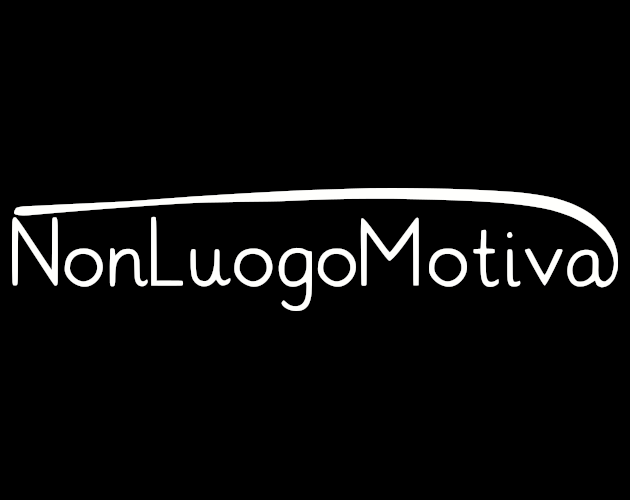 NonLuogoMotiva is a short print-and-play RPG/larp for 2 players about ghost trains and their passengers, originally created during Folklore Jam (https://itch.io/jam/folklorejam): inside the Indiepocalypse n.19 zine you will also find its prequel, NonLuogoStazi()ne, a little game made exclusively for this release!
A Mother's New Year 一位母亲的新年 (WIN/MAC) by Elsie Wang, Michael Luo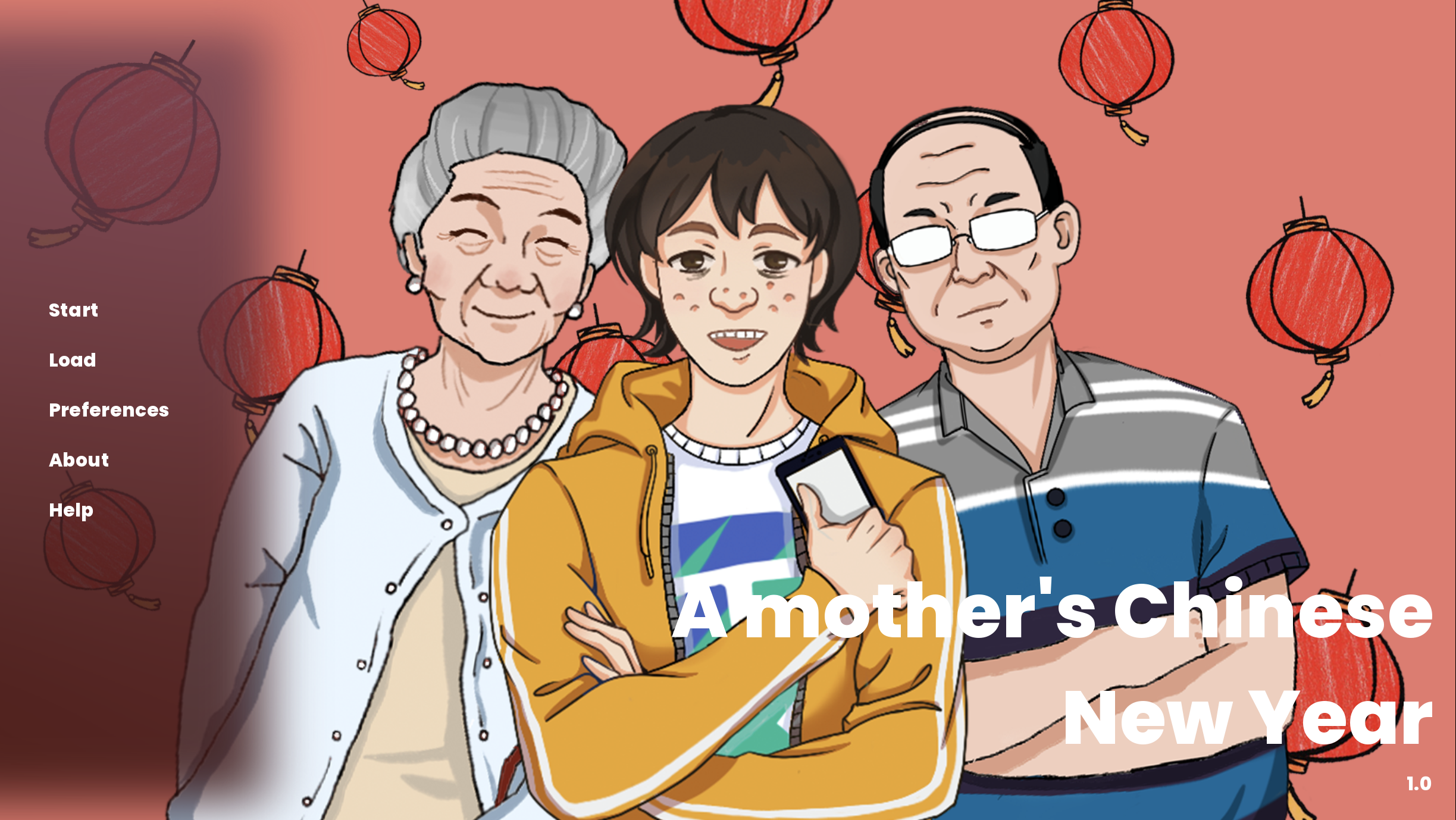 A Mother's Chinese New Year is a visual novel where you play as a perfect woman who tries to satisfy her family during the Chinese New Year. The story focuses on the hardships of being a woman in a traditional Chinese family. You need to navigate your way through conversations and fulfill the role of a perfect woman: being a wife, a mistress, and a mother by keeping everyone happy during the holidays. But are all your sacrifices worth it?

ASMR (WIN) by Dani Soria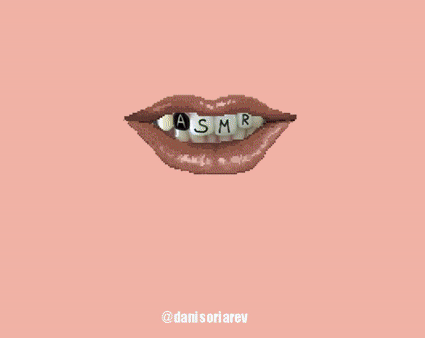 Exploration of gender though an ASMR performance.
LanVodis (WIN) by Sraëka-Lillian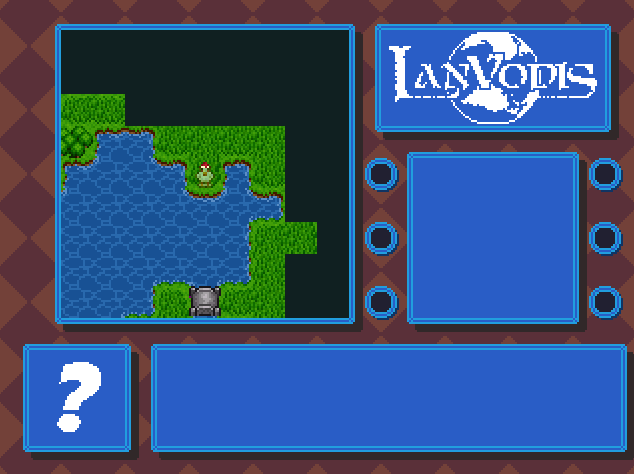 LanVodis is a navigation game about embracing disorientation, learning the shape of the world, and following treasure maps.
The Shaking... Demo Reel (ZX Spectrum) by Gabriel Walter

The Shaking... demo is a throwback to retro system Spectrum ZX with a retro theme... Ol' New York. Journey through the city and try to survive!
*NEWLY COMMISSIONED FOR INDIEPOCALYPSE*
formula 999 (WIN) by Colorfiction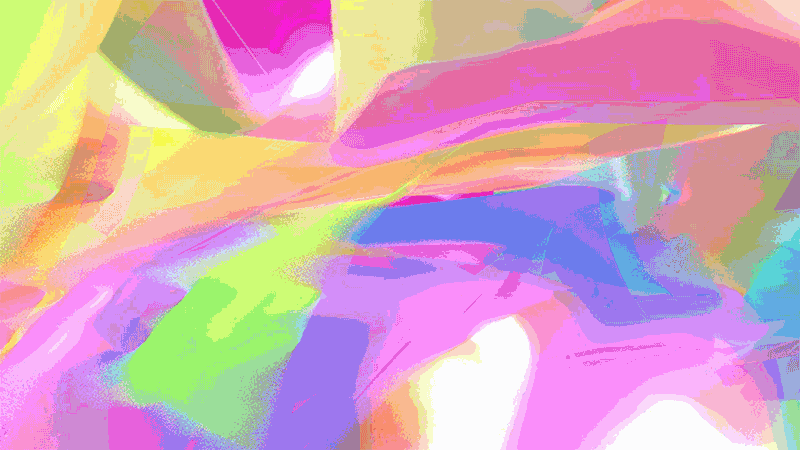 the best complex supplement for optimal visual cortex stimulation
*BONUS*Electric Zine Maker (WIN/MAC) by alienmelon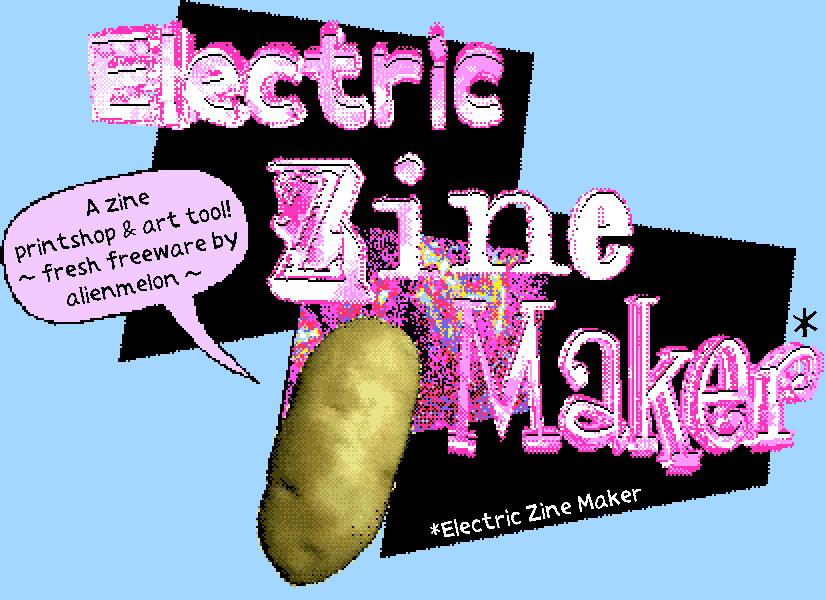 B-b-b-b-bonus Demo!
Who's Lila (WIN) by Garage_Heathen (Your amazing T-Gotchi, Issue #8)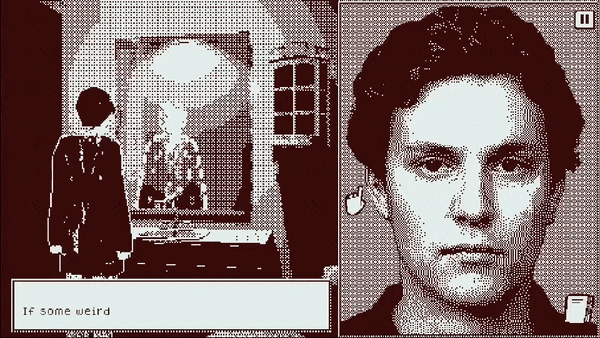 Get an itch key for the August 11th demo early with your purchase of Indiepocalypse!
Will you solve the enigmatic mystery? Will you be able to tackle your own emotions in pursuit of your mysterious goals? And finally, will you find the answer to the ultimate question - Who is Lila?

Indiepocalypse zine contents
COMICS
Retirement Community by Sam Pender
FEATURES
Cassidy's Bad Game Corner: Gods & Generals by Cassidy
Parts 34-36 of 69 Games About Romance by Andrew

Interested in the Indiepocalypse being delivered straight to you every month? Sign up for the PATREON.
If you are interested in contributing to Indiepocalypse check out the submission page:
SUBMIT YOUR GAME TO THE INDIEPOCALYPSE
TUNE INTO INDIEPOCALYPSE RADIO, SATURDAYS 7pm EST
FOLLOW INDIEPOCALYPSE ON TWITTER

COMIC ARTISTS AND OTHER ZINE CONTRIBUTORS APPLY HERE
SIGN UP FOR THE NEWSLETTER (and get free copies of the PDFs!)
THE FULL INDIEPOCALYPSE CATALOG
Purchase
In order to download this bundle-zine you must purchase it at or above the minimum price of $15 USD. You will get access to the following files:
Indiepocalypse #19 [The Games + Zine]
2 GB
Indiepocalypse #19 [Just the zine]
28 MB
Exclusive content
Support this bundle-zine at or above a special price point to receive something exclusive.
Physical Copy of Indiepocalypse (US)
A copy of this issue of Indiepocalypse on a USB stick inside of a custom cassette case. Comes with a cover art postcard and a code for a digital copy of this issue. United States residents only!
Physical Copy of Indiepocalypse (Non-US)
A copy of this issue of Indiepocalypse on a USB stick inside of a custom cassette case. Comes with a cover art postcard and a code for a digital copy of this issue. Non-United States residents only!
Community Copies
5 free copies of past issues become available when a new issue launches! Get 'em quick!
Comments
Log in with itch.io to leave a comment.
We finally discussed Indiepocalypse on our podcast! Come check us out!
Episode 48: Indiepocalypse Games
Incredibly incredibly cool!! I hope to see even more collabs like this in the future! <3