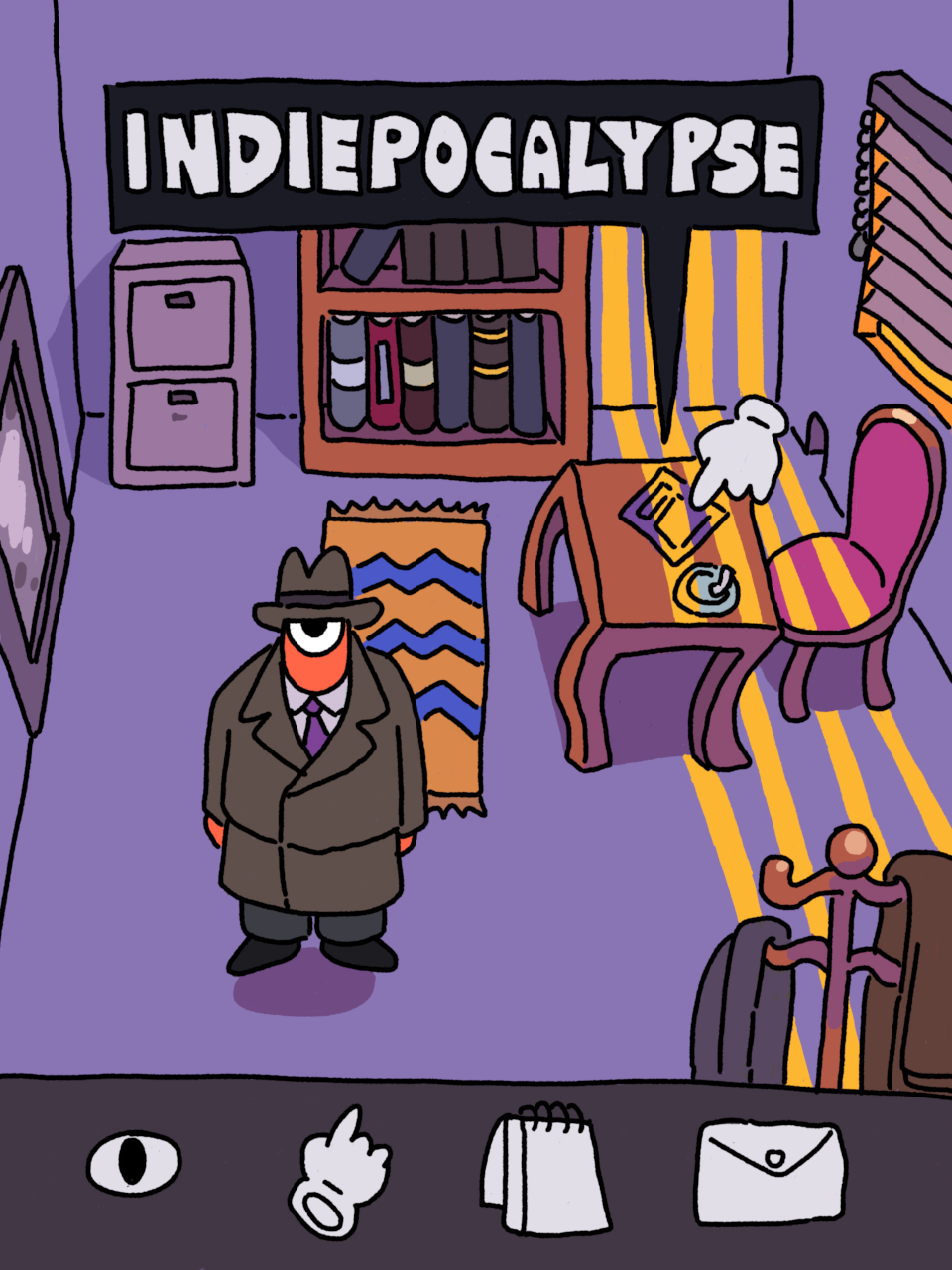 Indiepocalypse #22
A downloadable bundle-zine for Windows, macOS, and Linux
ISSUE #22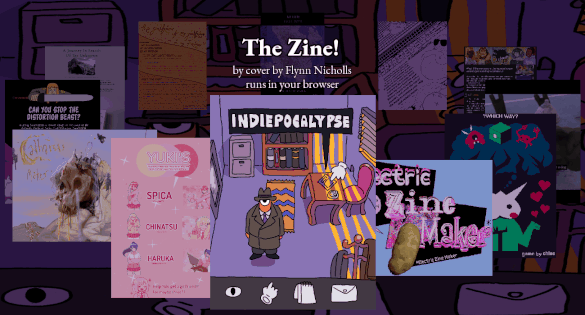 Hello and welcome to Indiepocalypse!
Indiepocalypse is a curated monthly collection looking to highlight the very best of the DIY indie game scene.
Each month will feature games by 10 different developers, including newly commissioned game exclusive to the bundle-zine. The games cover a wide variety of styles, genres, and themes as they fight against any definition of "indie game" as a genre.
Also, and this part is very important to me and should truly be taken as given, each contributor is paid and developers are paid royalties on all future sales.
This Month's Games

Yuki's Palpitating, Passionate, Phenomenal, and quite frankly Proficient quest for a (hot) girlfriend!!! (WIN/MAC) by milkkylemon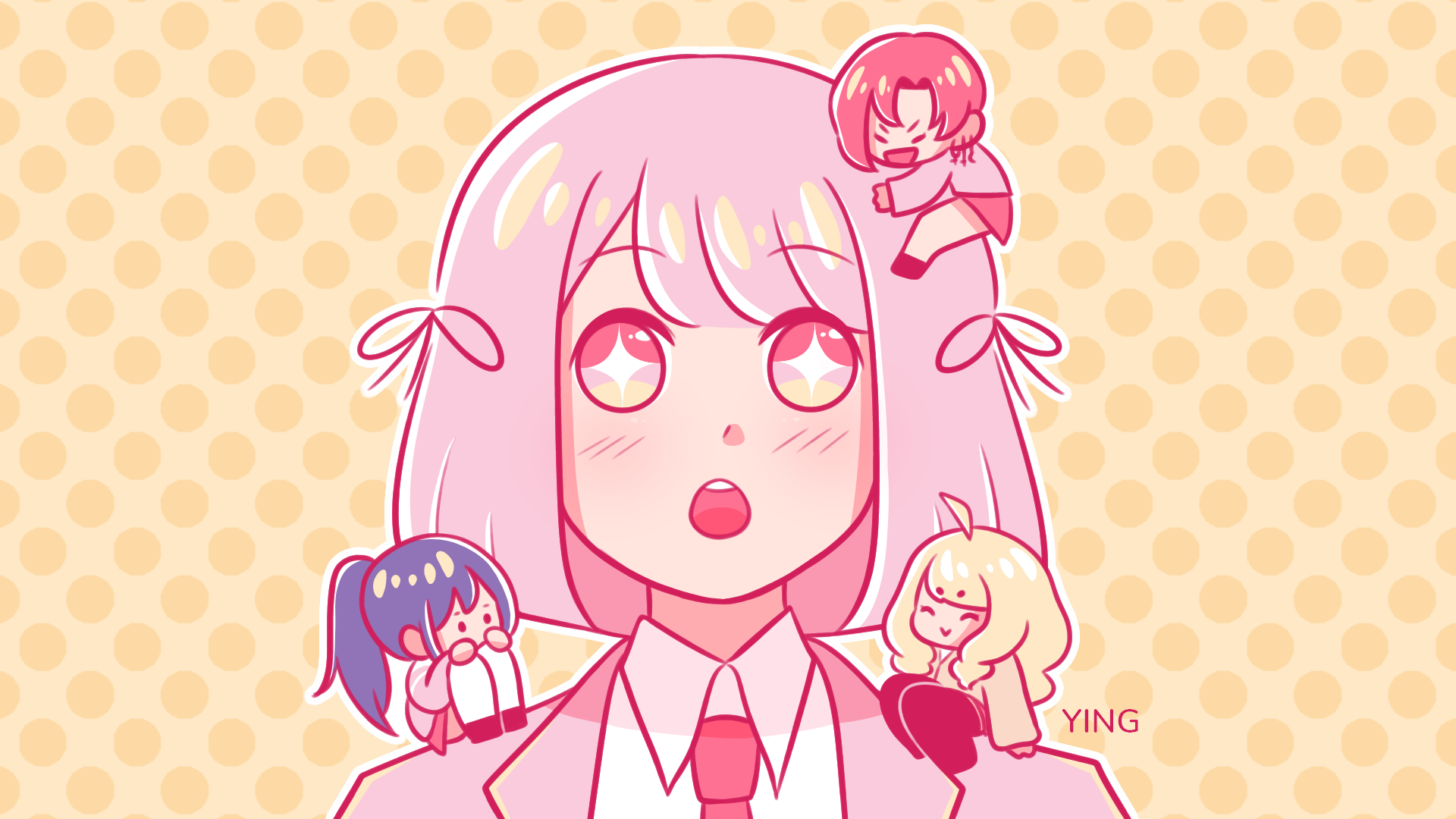 a useless lesbian tries to get a girlfriend
Catharsis Maker (WIN/MAC) by Ráchel Plutón


A short interactive collage for making your own catharsis over 3 minutes and 44 seconds.
The Distortion Beast: A Choosey Comic (WIN) by Sean Lewis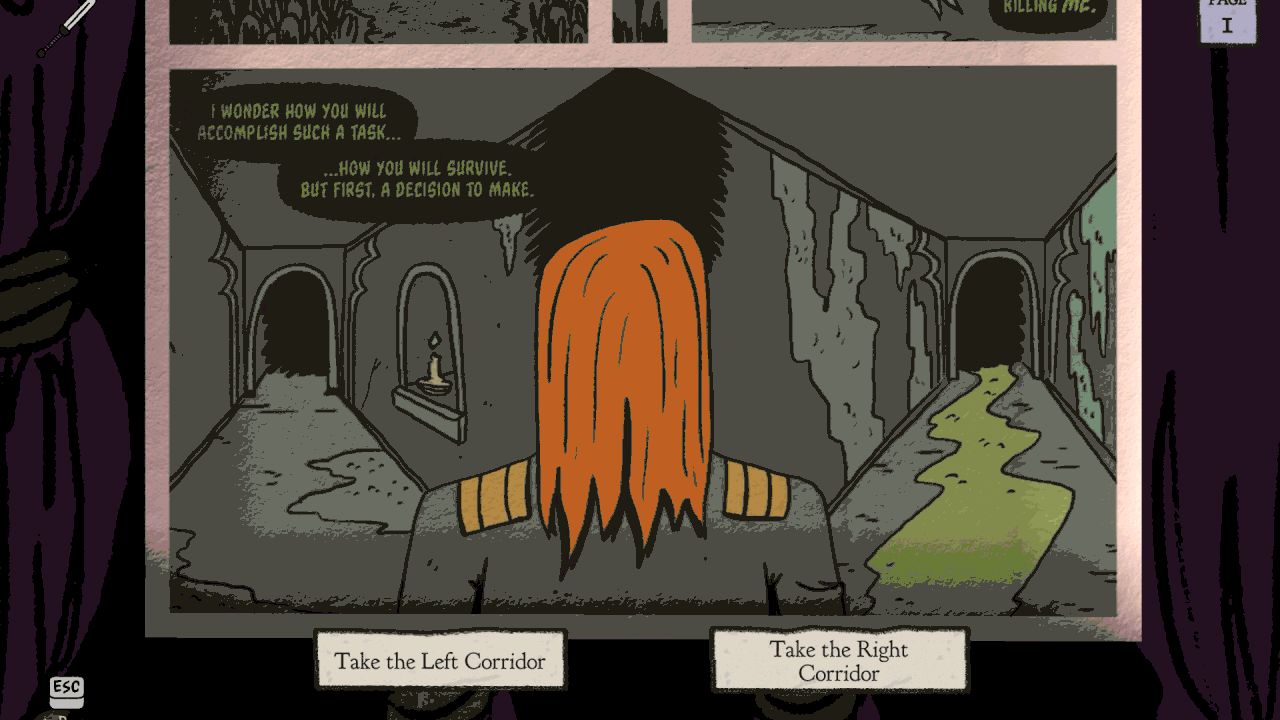 The Distortion Beast is an interactive fantasy comic! Explore a bizarre dungeon as Maria of Cardo, finding items, avoiding traps, and attempting to kill the titular beast!
A Journey In Search Of The Unknown (Physical) by Washington Albuquerque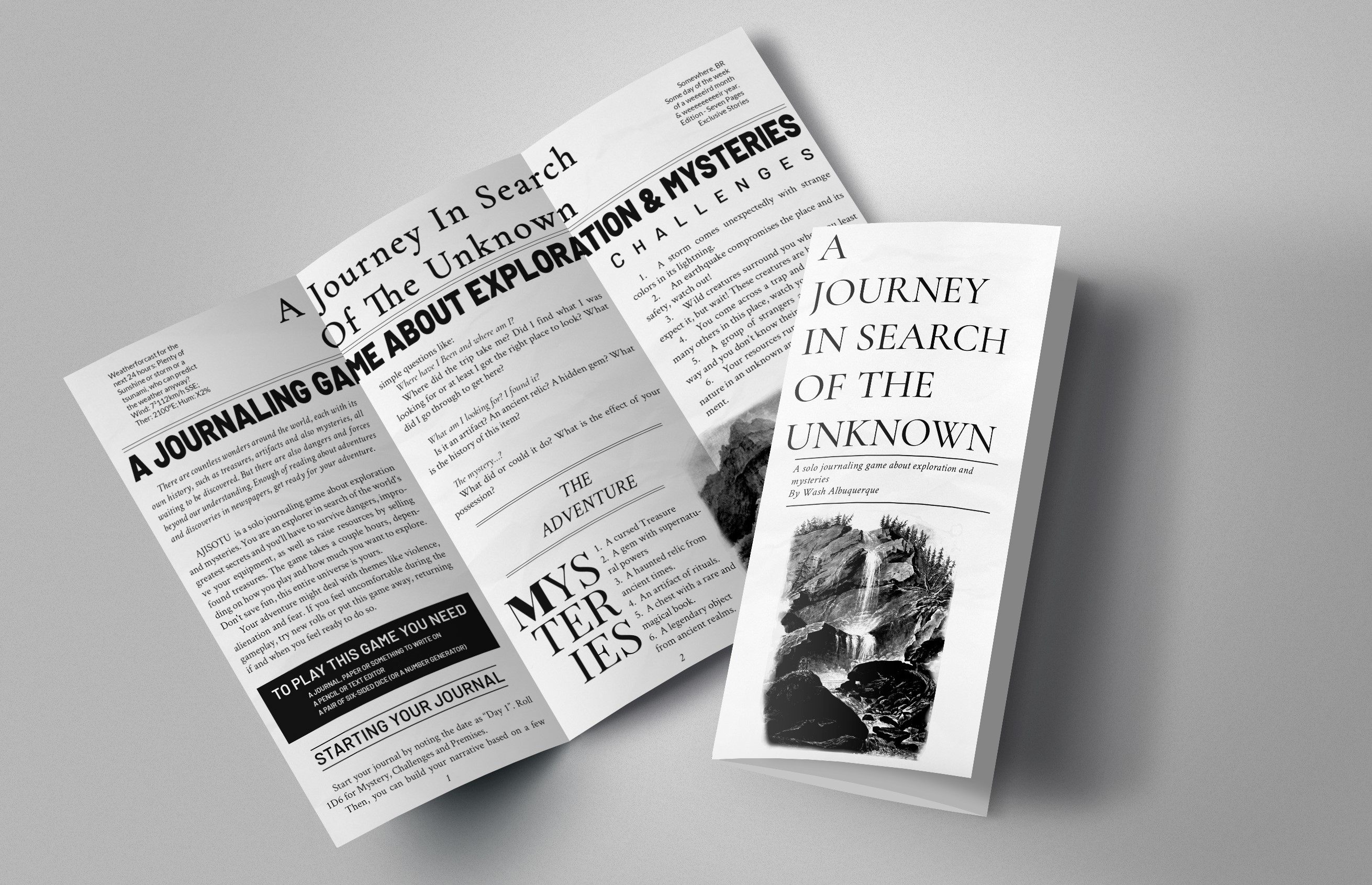 A Journey In Search Of The Unknown is a solo journaling game about exploration and mysteries, inspired by Indiana Jones, Tomb Raider and so many awesome stories about the unknown.
THE GIRLFRIEND OF MY GIRLFRIEND IS MY FRIEND (Physical) by stargazersasha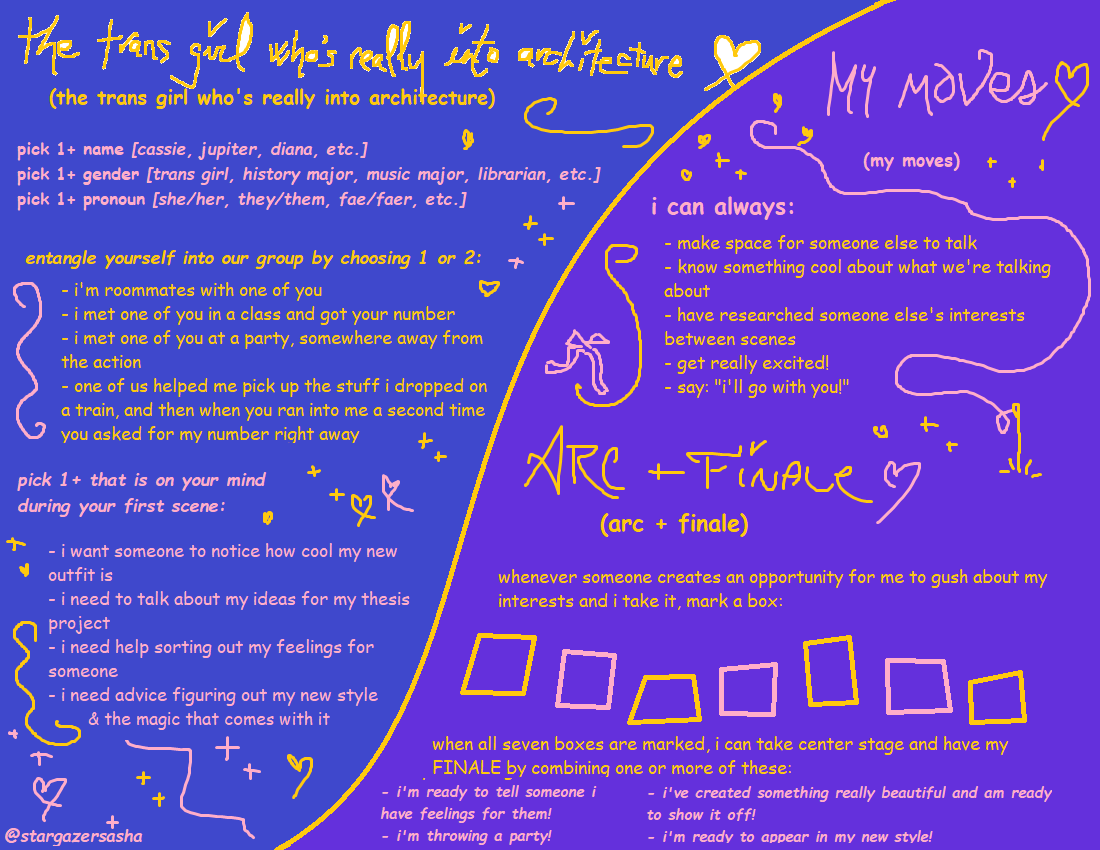 stargazersasha's THE GIRLFRIEND OF MY GIRLFRIEND IS MY FRIEND is a simple, heartfelt TTRPG about art, magic, and coming of age as a trans young adult.

After Triumph (WIN/MAC) by Nick Murray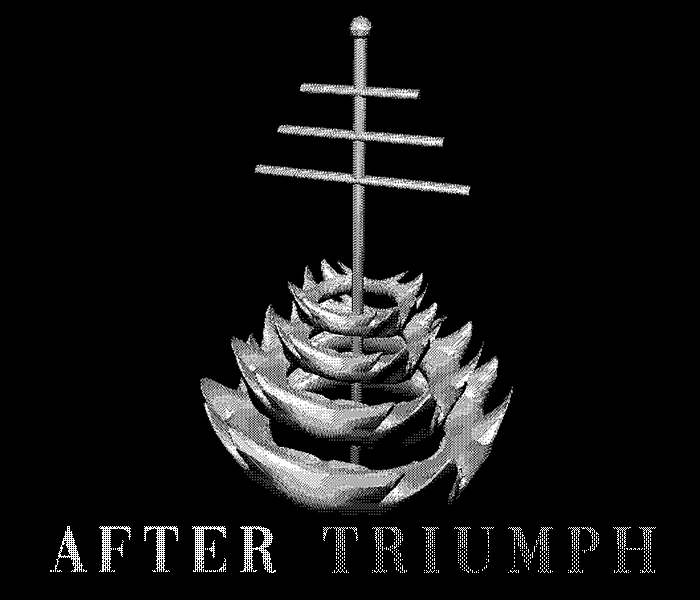 After Triumph is a walk across an uncanny landscape. A text-based tarot-reading walking simulator. The walk is long, but the game is short. (approximately five minutes to get through to an ending.)

The game plays as a journey and also a reading of the major arcana. Each half sort of divines the other.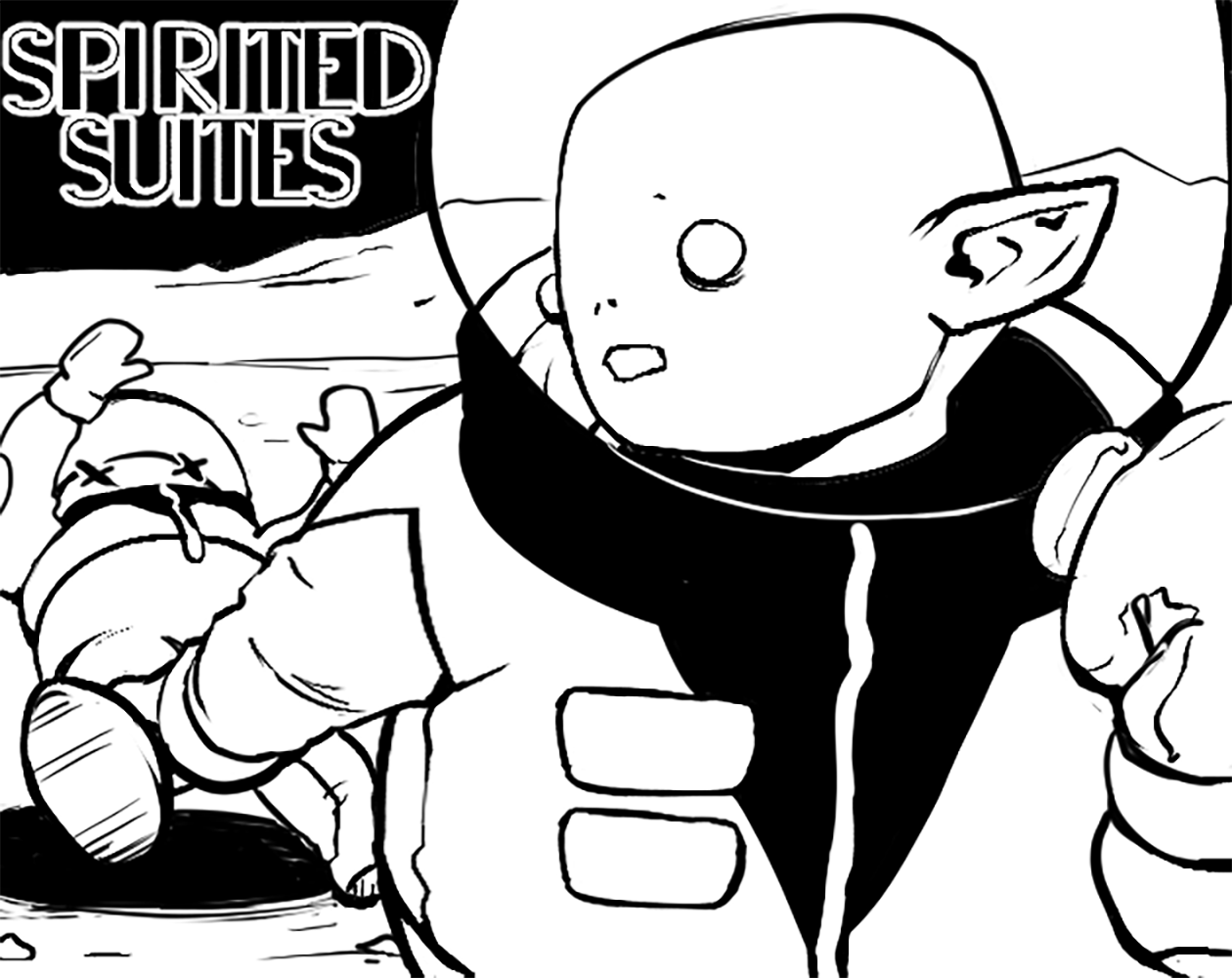 Spirited Suites is a quirky 3D Puzzle Platformer following a space explorer who crash lands on a mysterious planet, leading to his demise. However, that doesn't stop him from exploring the strange hotel towering over him! Use your lifeless corpse to battle, solve puzzles, and reach the top of the hotel to retrieve your ship and return home. Be cautious. You never know what might be hiding in Spirited Suites Hotel!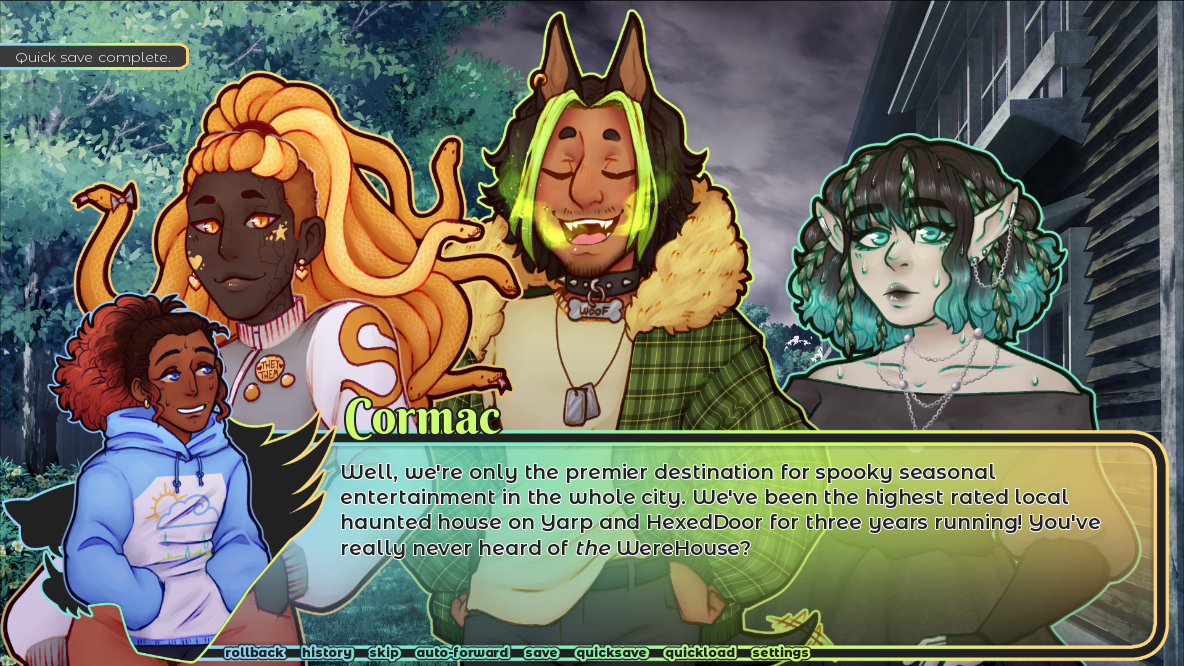 What if the monsters in the haunted house weren't just wearing a costume...? By accident, Dori stumbles across the monstrous secret behind popular haunted house, the Were|House - and then they get roped into working alongside the crew on Halloween night! A job's a job, right? But will Dori make it through three days of hard work preparing for the big night - and will they grow closer to any of the monsters...? Were|House is a comedic visual novel with dashes of romance and three routes to pursue: werewolf Cormac, kelpie Morag, and gorgon Esseth ♡
death of vansat finfail (WIN/MAC/Linux) by GURN GROUP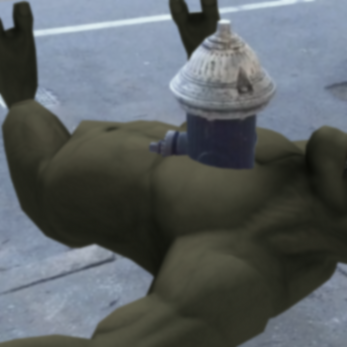 vansat finfail perishes in the street, cast out like a dog
*NEWLY COMMISSIONED FOR INDIEPOCALYPSE*
gloom reducer (WIN) by owch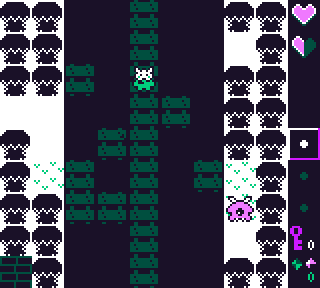 A wandering game with two endings.
This game contains discomforting images.
*BONUS*Electric Zine Maker (WIN/MAC) by alienmelon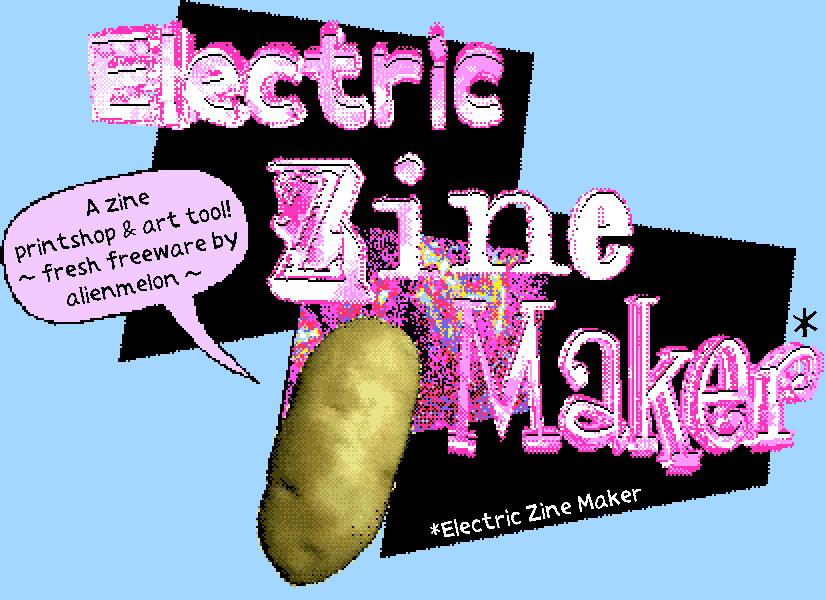 Indiepocalypse zine contents
COMICS
Shower in the Dark by Sam Pender
FEATURES
Parts 43-45 of 69 Games About Romance by Andrew

Interested in the Indiepocalypse being delivered straight to you every month? Sign up for the PATREON.
If you are interested in contributing to Indiepocalypse check out the submission page:
SUBMIT YOUR GAME TO THE INDIEPOCALYPSE
TUNE INTO INDIEPOCALYPSE RADIO, SATURDAYS 7pm EST
FOLLOW INDIEPOCALYPSE ON TWITTER

COMIC ARTISTS AND OTHER ZINE CONTRIBUTORS APPLY HERE
SIGN UP FOR THE NEWSLETTER (and get free copies of the PDFs!)
THE FULL INDIEPOCALYPSE CATALOG
| | |
| --- | --- |
| Status | Released |
| Platforms | Windows, macOS, Linux |
| Rating | |
| Author | PIZZAPRANKS |
| Genre | Action, Role Playing, Visual Novel |
| Tags | artgame, Comics, Dark, LGBT, Puzzle-Platformer, Text based, zine |
Purchase
In order to download this bundle-zine you must purchase it at or above the minimum price of $15 USD. You will get access to the following files:
Exclusive content
Support this bundle-zine at or above a special price point to receive something exclusive.
Physical Copy of Indiepocalypse (US)
A copy of this issue of Indiepocalypse on a USB stick inside of a custom cassette case. Comes with a cover art postcard and a code for a digital copy of this issue. United States residents only!
Physical Copy of Indiepocalypse (Non-US)
A copy of this issue of Indiepocalypse on a USB stick inside of a custom cassette case. Comes with a cover art postcard and a code for a digital copy of this issue. Non-United States residents only!
Community Copies
5 free copies of past issues become available when a new issue launches! Get 'em quick!