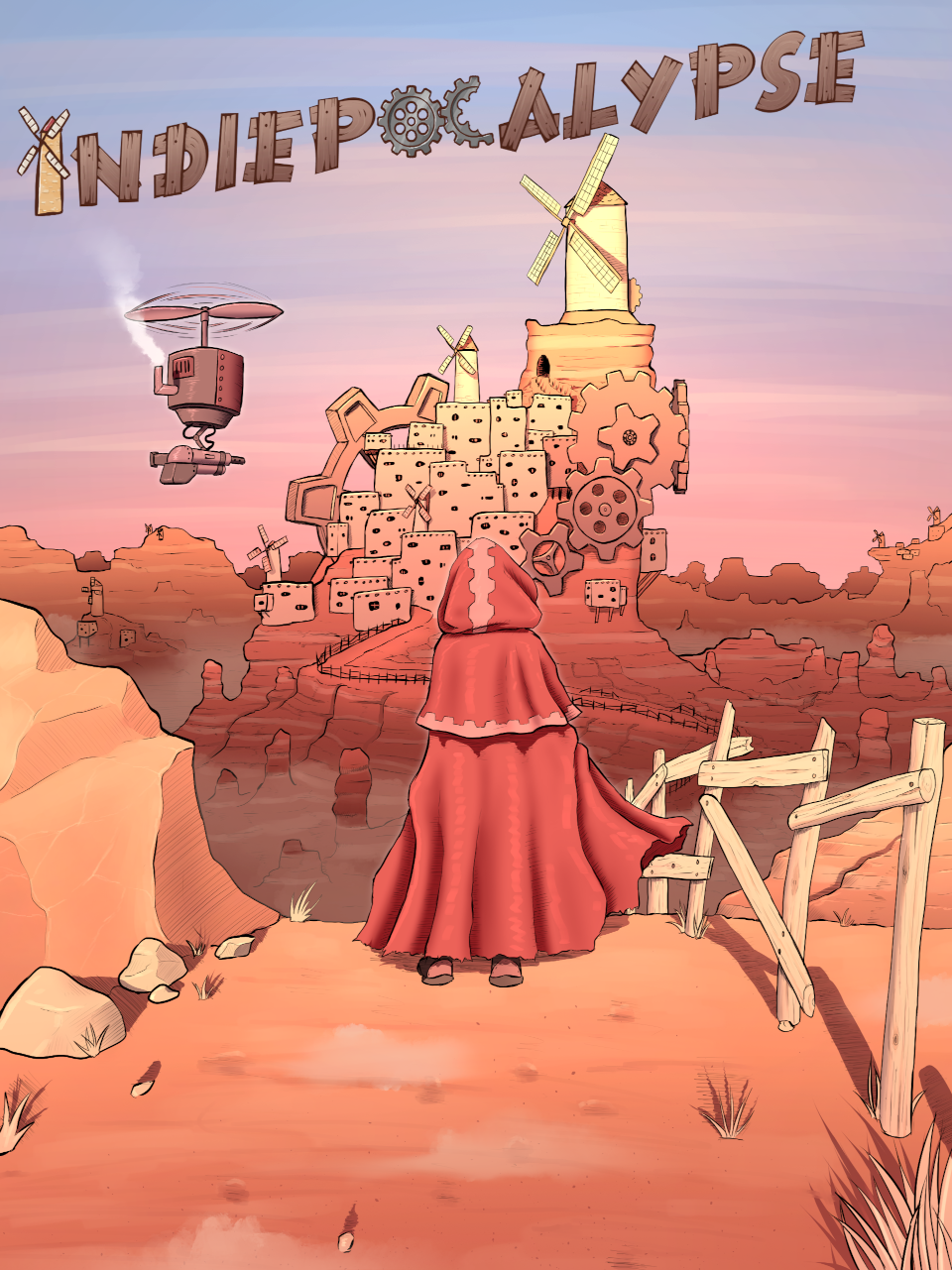 Indiepocalypse #29
A downloadable game for Windows
ISSUE #29
Hello and welcome to Indiepocalypse!
Indiepocalypse is a curated monthly collection looking to highlight the very best of the indie game scene.
Each month features games by 10 different developers, including a newly commissioned game exclusive to the bundle-zine. The games cover a wide variety of styles, genres, and themes as they fight against any definition of "indie game" as a genre.
Also, and this part is very important to me and should truly be taken as given, each contributor is paid and developers are paid royalties on all future sales.
This Month's Games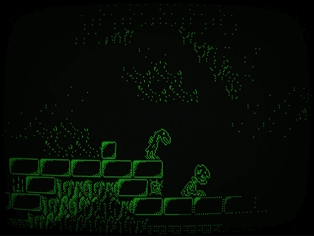 A brief exploration of anxiety and isolation.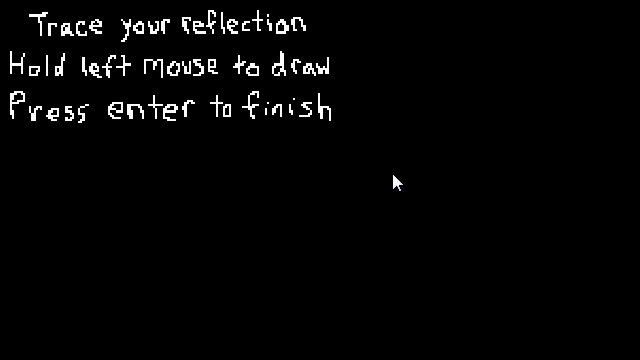 Booting the game up greets you with a black screen. The only things you can see are the mouse cursor, the instructions in the top left corner... and your own reflection! Use the mouse to trace your reflection and then press 'enter' to reveal your drawing. How successful will you be at replicating what you saw in your monitor?
By the World's Wind (WIN/MAC) by Leonardo Price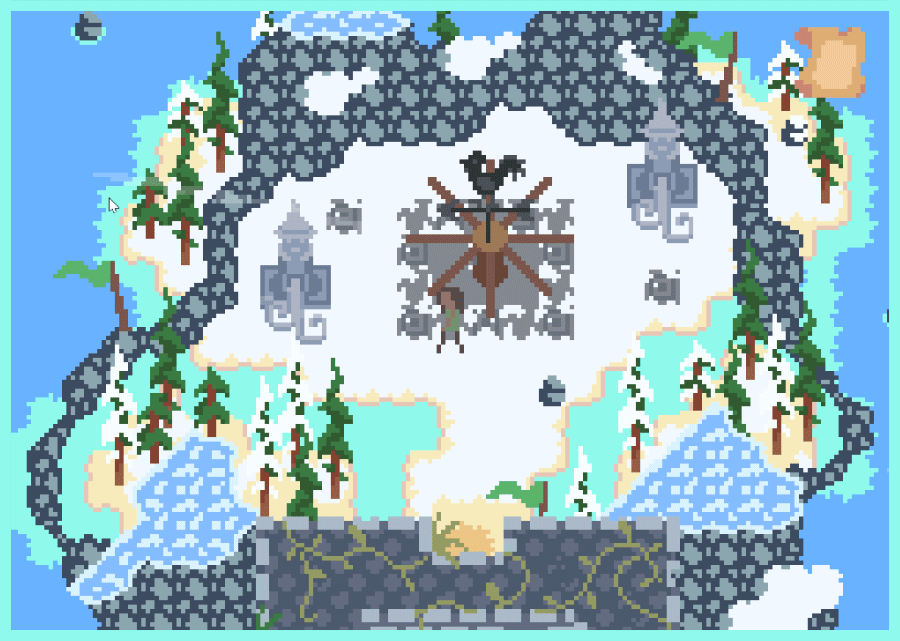 Set sail across a small, open world. Visit island communities, explore lost caves, and meet the local wildlife with the four winds at your back. Use the map-making tools to plot a course or simply let the wind carry you where it will.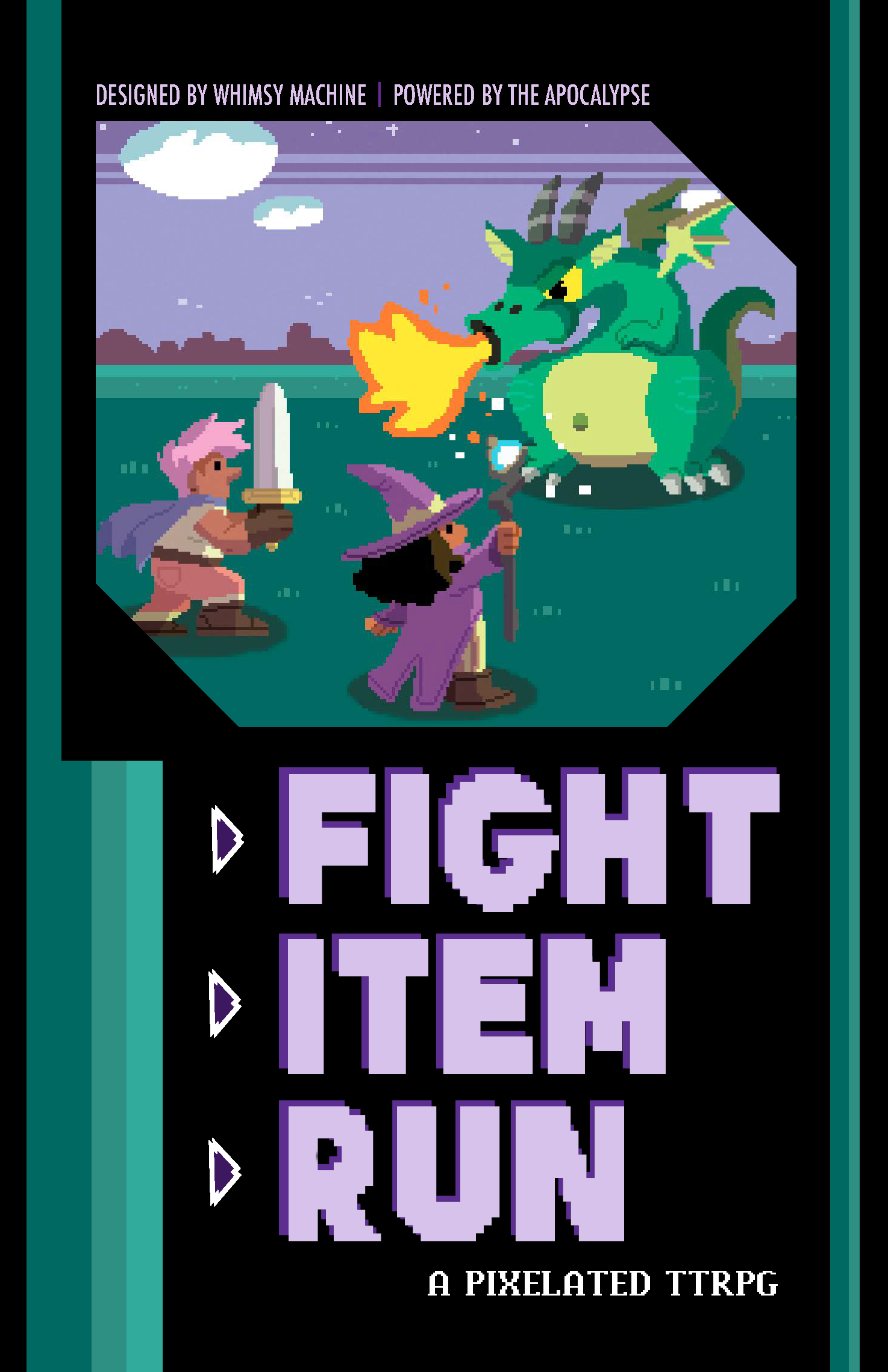 Fight Item Run is a Powered by the Apocalypse tabletop roleplaying game that smashes action-packed combat and magic together with dynamic character and relationship exploration. Collect gear and unlock techniques based on the monsters you defeat. Solve puzzles and unravel the mysteries of the world you explore. Join robust and unique magical schools. Trigger cutscenes to tell an epic, nostalgic story as you play to find out the plans of the big bad.
The goals for Fight Item Run are the following:
▶ Fight monsters, collect items, survive the dungeon.
▶ Tell a collaborative story of mystery and adventure.
▶ Plant and build upon evocative details at every chance.
▶ Explore the lives and relationships of characters traveling together.
talking to my dad (WIN) by Hatim B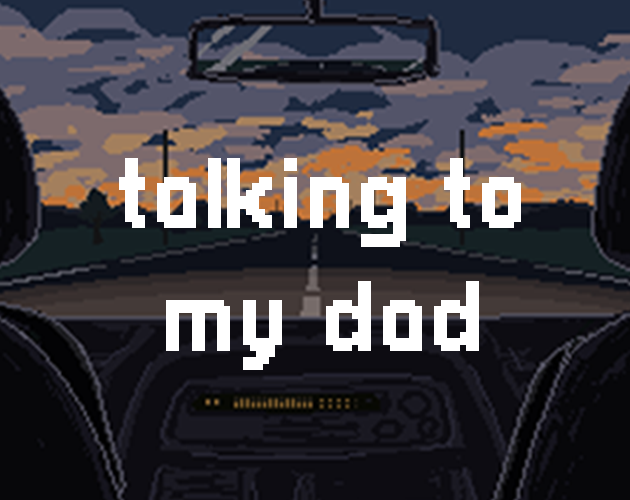 A game about queerness, depression, family ties, and being on a drive with your dad.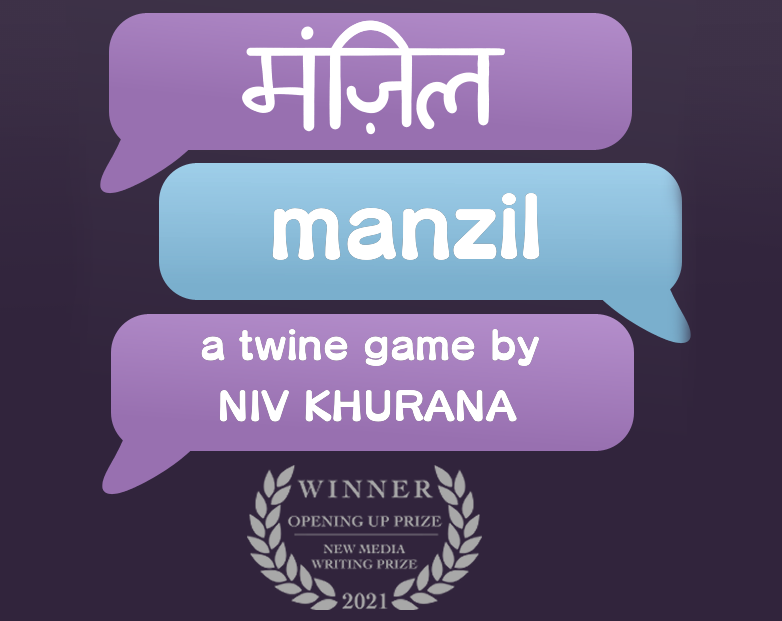 A text game adaptation of Bollywood storytelling, without the iconic musical numbers. Click key words and keysmash to progress in a story about a young person, struggling with identity and their place in the world.
The British Library Simulator (Browser) by Giulia C Rossi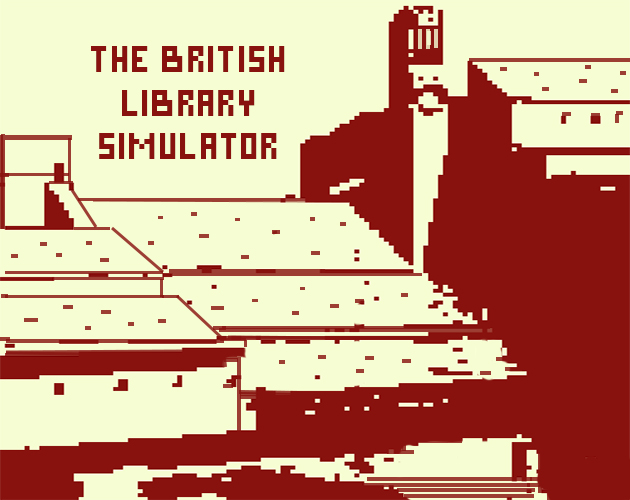 It's the spring of 2020 and London is in lockdown. With the British Library Simulator you can wander the virtual corridors of the Library building in St Pancras, London. Readers are out and about and very eager to share British Library facts with you. Use the keyboard arrows to navigate through the game and have fun!

What's up in the Kharkiv bomb shelter (WIN/MAC/Linux) by Dahuanna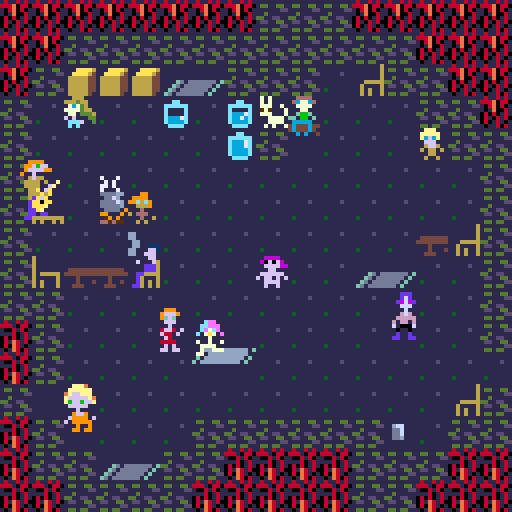 I started developing this game while sitting in a bomb shelter in Kharkov. Something was howling and thumping overhead all the time, and I did not want to work on it, but I needed to distract myself somehow, so I did it. I continue working on the game in Lviv, in between volunteer activities (I helped people evacuate from cities where hostilities were taking place). When I finished it, I realized that working in safety brings me joy, and it allowed me to take my mind off my nervousness for at least a few hours. I hope this game can bring some joy to someone too.
Although the game was not planned to be fun. It was a fixation of the reality, when author can't control it with their works, so they can just be a witness. I was just a eyewitness, spectator of things that happen, and I was too ruined too, to create something new. So I just asked people that lived with me in a bomb shelter, and my friends, who lived in other bomb shelters, how are they - what they think and feel. This is what game is about.
Professor Quackerton in: The Locked Birdhouse (WIN/MAC) by WhatNames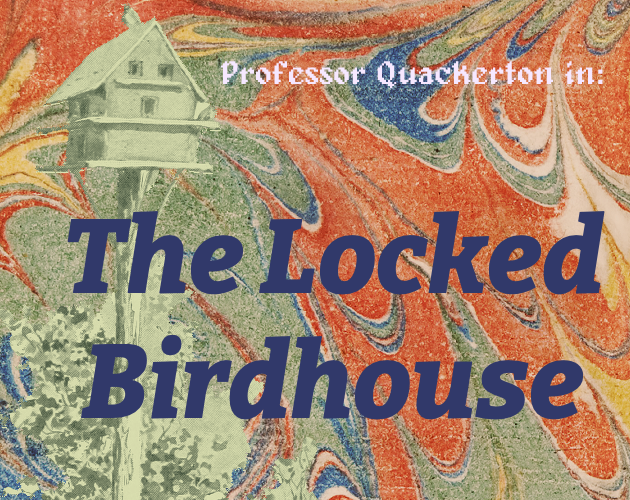 In this storybook game, Professor Quackerton and her friends have to band together in the wake of a loss. Experience this colorful world of queer animals with big personalities and a big problem. This short and sweet story will fill you with warmth.
*NEWLY COMMISSIONED FOR INDIEPOCALYPSE*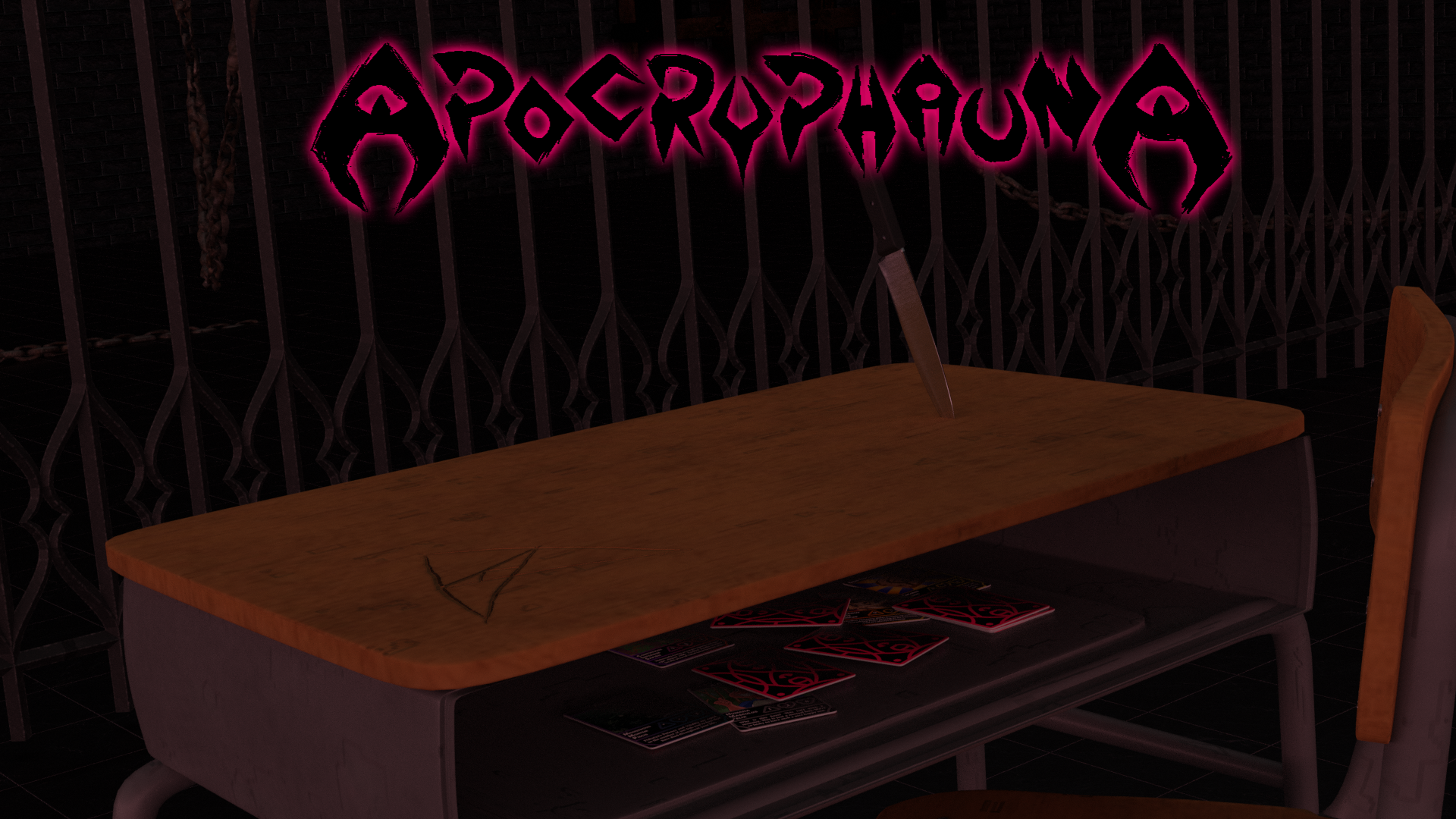 Content Warnings: Transphobia, Homophobia, Religious school.
You think it's just a card game
The nuns think it's evil
The truth is beyond your wildest nightmare
Apocryphauna: a game by Valerie Dusk and Claire Mulkerin
What'll you discover when you gather 'em all?
*BONUS*Electric Zine Maker (WIN/MAC) by alienmelon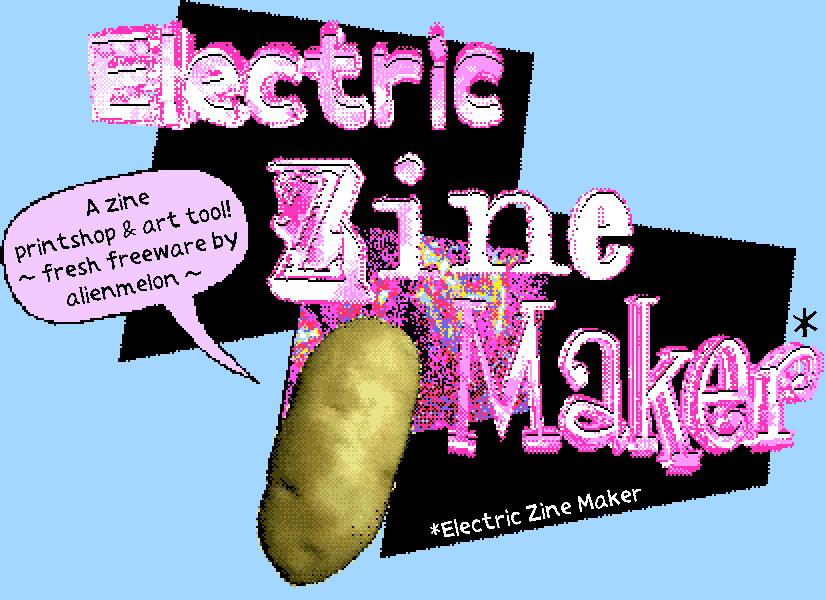 Indiepocalypse zine contents
COMICS
Open and Close by Sam Pender
FEATURES
Cassidy's Bad Game Corner: Paris-Dakar Rally Special! by Cassidy
Parts 64-66 of 69 Games About Romance by Andrew

Interested in the Indiepocalypse being delivered straight to you every month? Sign up for the PATREON.
If you are interested in contributing to Indiepocalypse check out the submission page:
SUBMIT YOUR GAME TO THE INDIEPOCALYPSE
TUNE INTO INDIEPOCALYPSE RADIO, SATURDAYS 2pm EST
FOLLOW INDIEPOCALYPSE ON TWITTER

COMIC ARTISTS AND OTHER ZINE CONTRIBUTORS APPLY HERE
SIGN UP FOR THE NEWSLETTER (and get free copies of the PDFs!)
THE FULL INDIEPOCALYPSE CATALOG
Purchase
In order to download this game you must purchase it at or above the minimum price of $15 USD. You will get access to the following files:
Exclusive content
Support this game at or above a special price point to receive something exclusive.
Community Copies
5 free copies of past issues become available when a new issue launches! Get 'em quick!