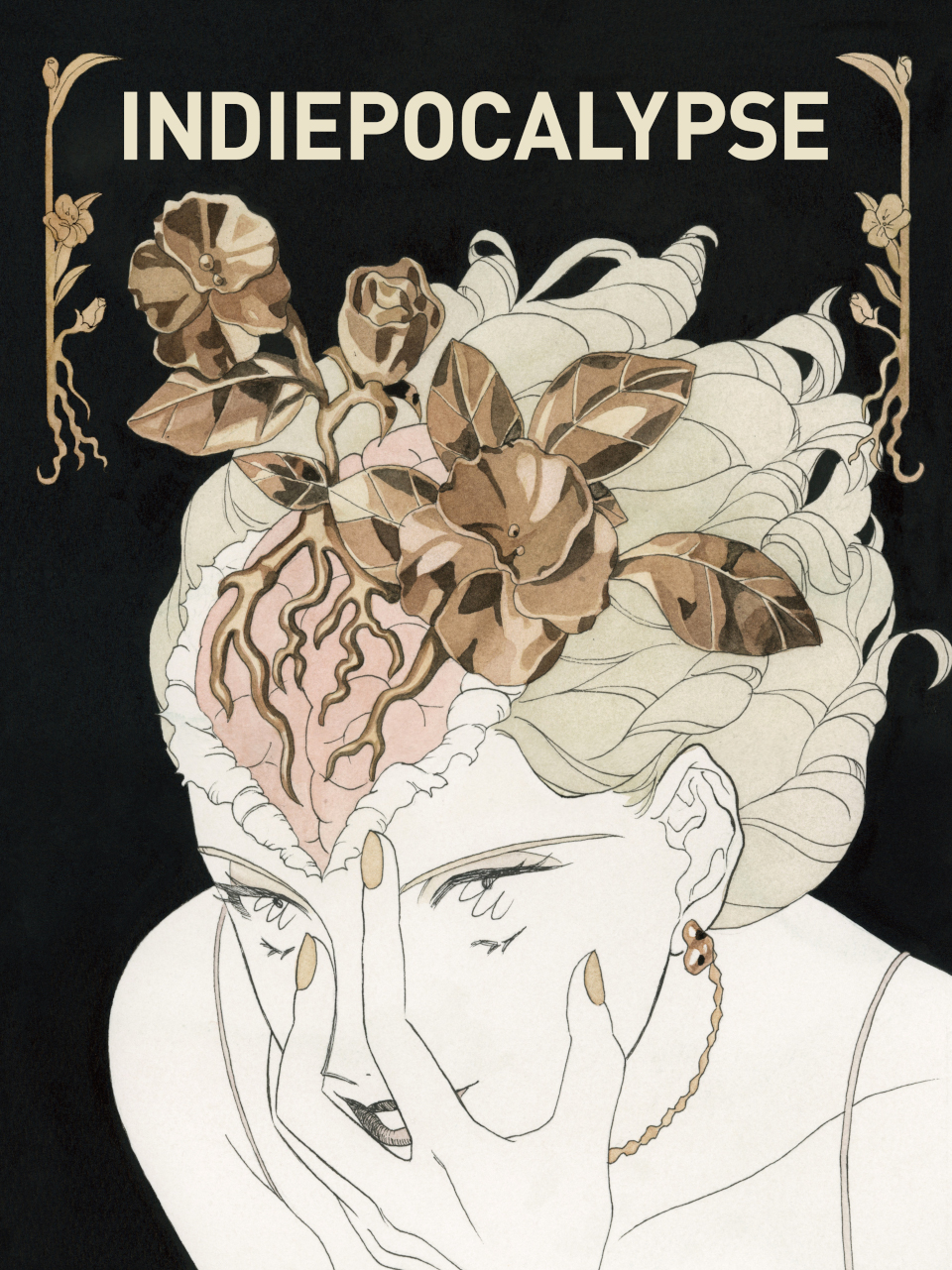 Indiepocalypse #32
A downloadable game for Windows, macOS, and Linux
ISSUE #32
Hello and welcome to Indiepocalypse!
Indiepocalypse is a curated monthly collection looking to highlight the very best of the indie game scene.
Each month features games by 10 different developers, including a newly commissioned game exclusive to the bundle-zine. The games cover a wide variety of styles, genres, and themes as they fight against any definition of "indie game" as a genre.
Also, and this part is very important to me and should truly be taken as given, each contributor is paid and developers are paid royalties on all future sales.
This Month's Games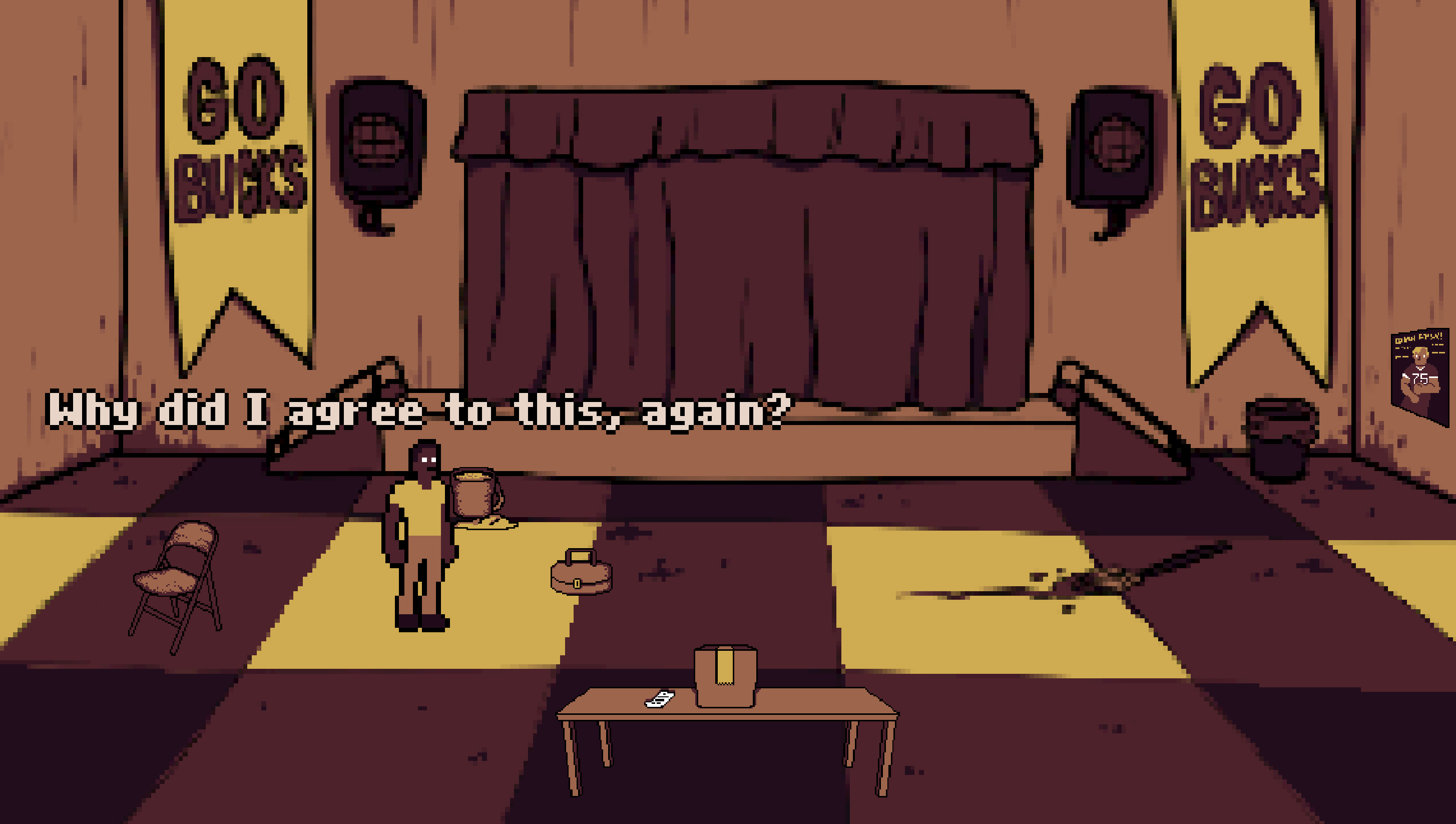 An old classmate asks you to help decorate the auditorium for your high school reunion. You want to say no, but a part of you thinks, why not? A trip down memory lane could be nice. It might help you reconnect with people - and things - long forgotten...
Play as Tom in this retro-style point-and-click horror game. Explore your old high school. Hang decorations. Learn about the past, think about the future. Uncover the true meaning of...REUNION.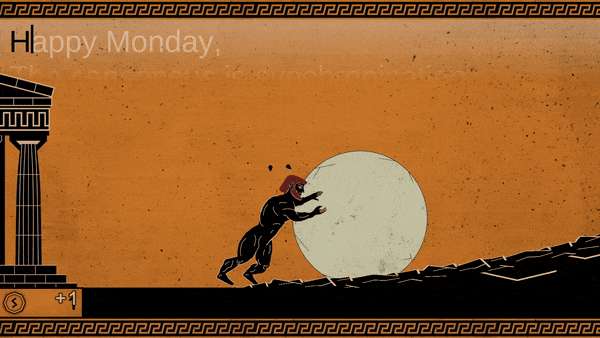 YOU'RE HIRED!
Type emails to earn money to type more emails to earn more money.
An absurdist typing game where you write out randomly generated emails in an effort to reach the peak.
The Passive Voice (WIN) by Ducky Elford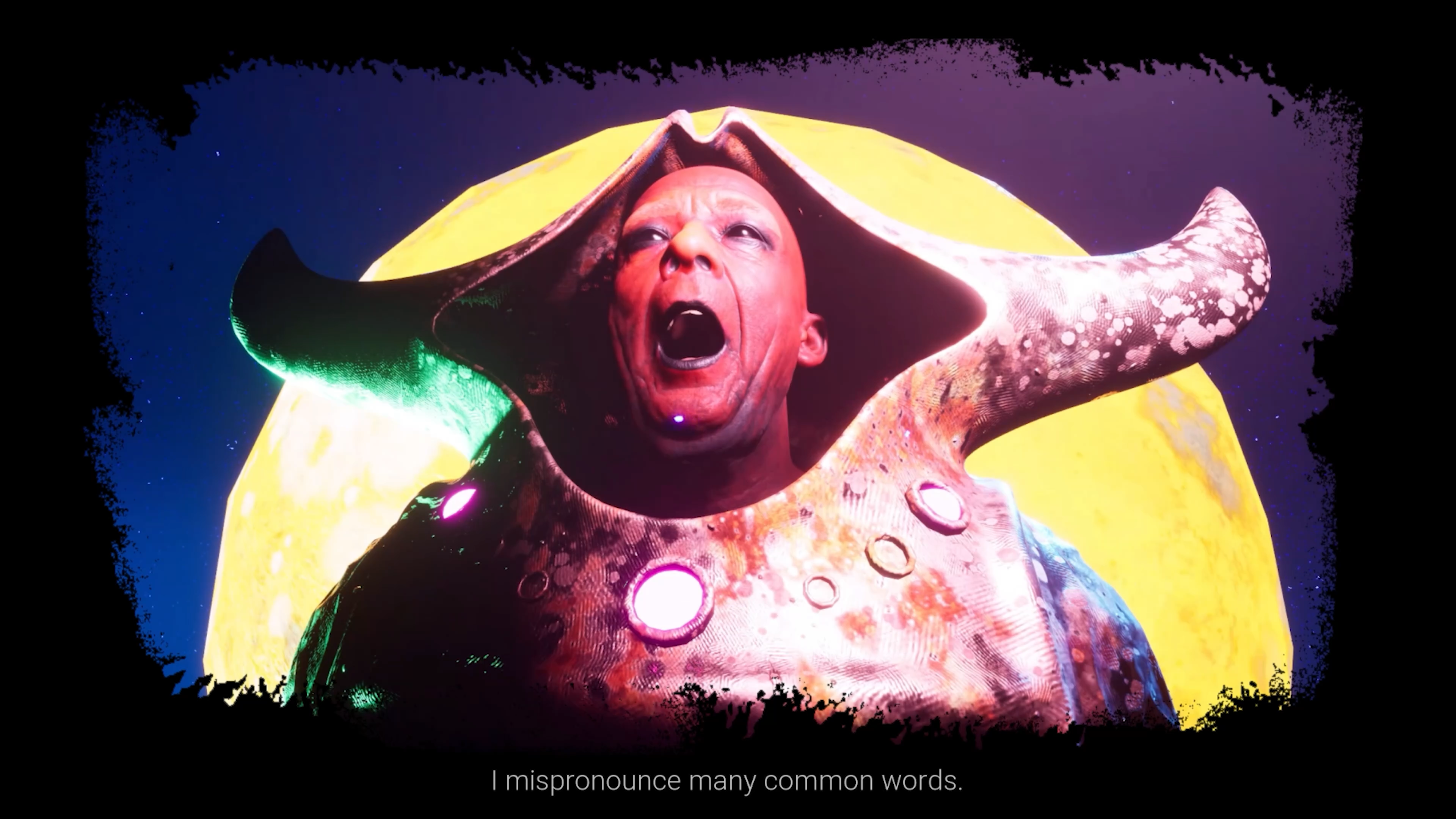 An interactive visual poem and video game, The Passive Voice explores the struggles of living with dyslexia and dyspraxia.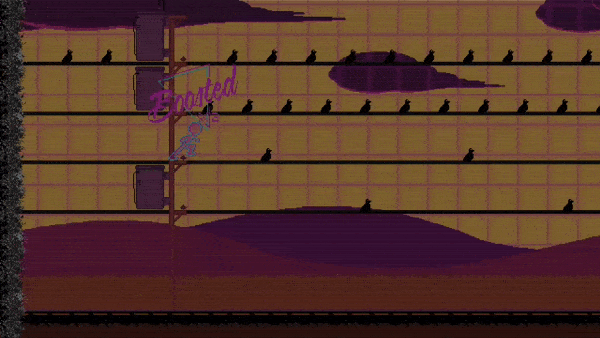 Take a quick enigmatic run up memory lane. Don't even think about slowing down, 'cause the present surely won't.
Run, jump, slide and boost through four levels of this short, satirical and mildly abstract exploration of contemporary nostalgia.
What Lies Underneath (Browser) by Andrea Blythe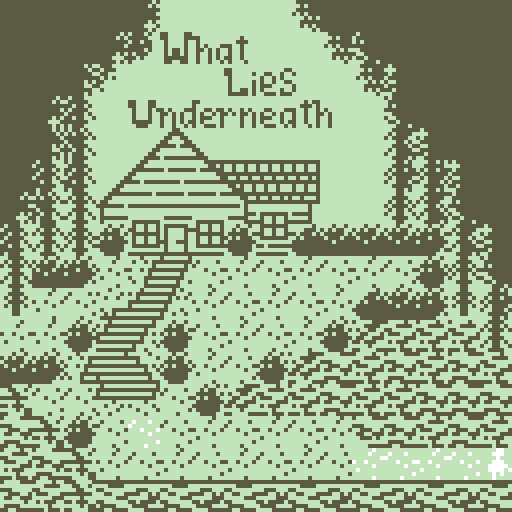 A creepy narrative adventure game. After her sister's death, Rosemary returns to the family home she had abandoned years before. Digging into what's left behind, she begins to delve into old memories and uncover dark family secrets.
D*SCO(ep) (WIN/MAC) by Ziad Demir
A VIDEO GAME CONCEPT ALBUM THAT WILL TAKE YOU TO THE STARS AND BEYOND!
shot in the dark. (WIN) by Ivy Case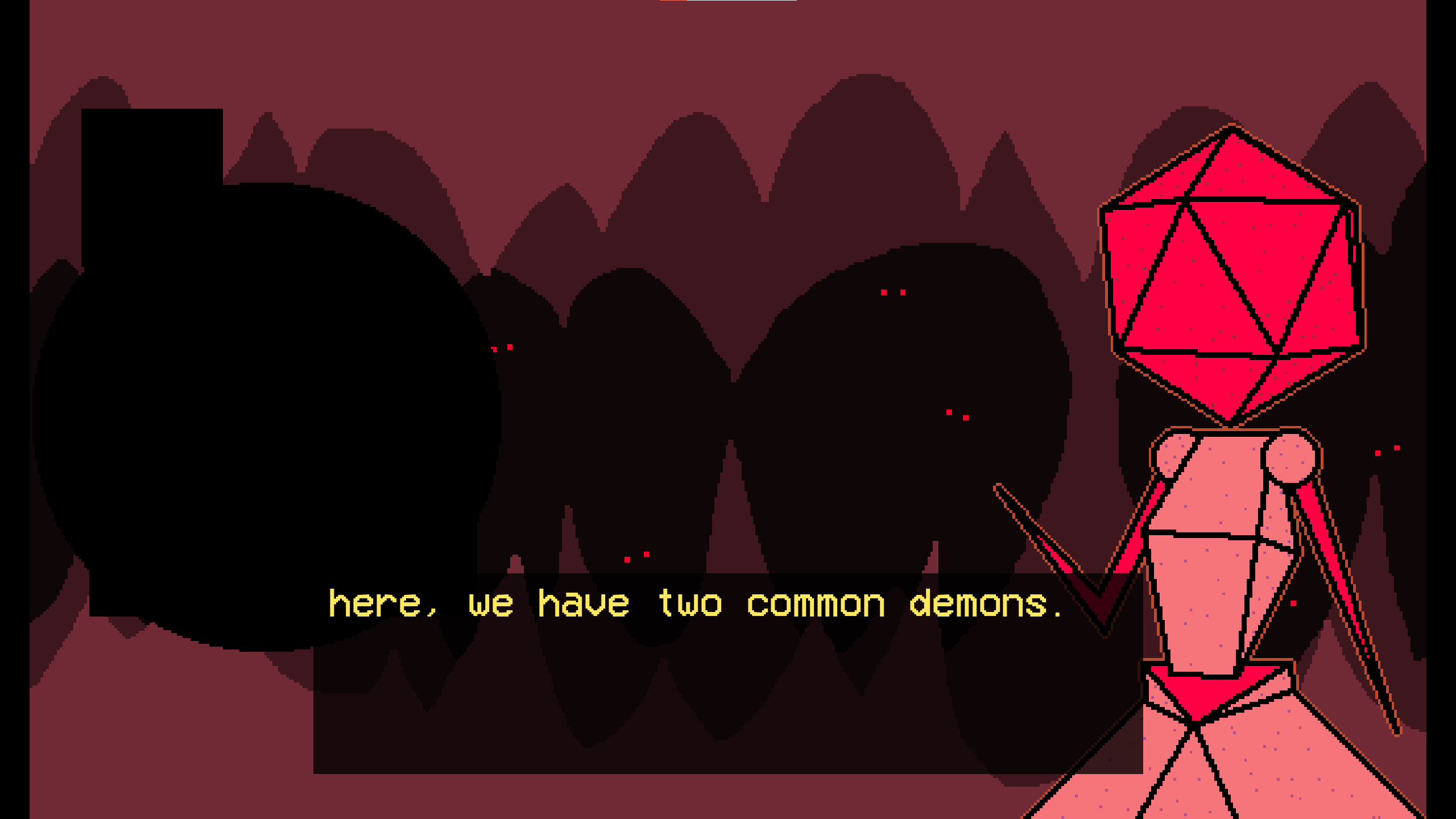 Interrogate strange demons to determine which one caused your death. Oh, and you can shoot them at any time.
A short piece of interactive fiction, inspired by the ENA series, that is entirely dialogue. See five distinct characters and their unique interactions, while probing with questions to solve the mystery of your own death. You have full control of the pacing: just shoot someone when you're ready to move on.
Paddles of Nuclear Gunnery (Sega Genesis) by Donstathemonsta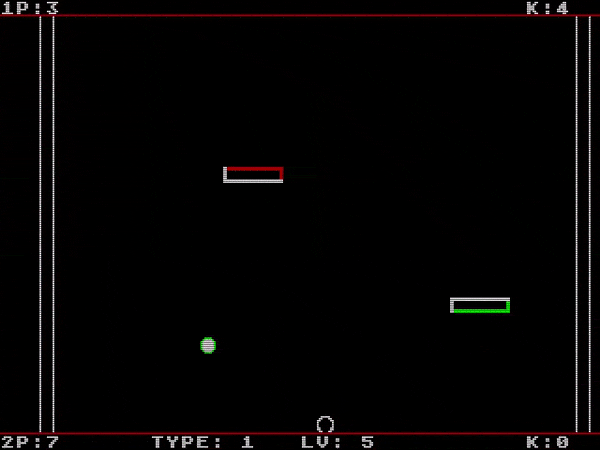 Pong-like arcade blaster!!!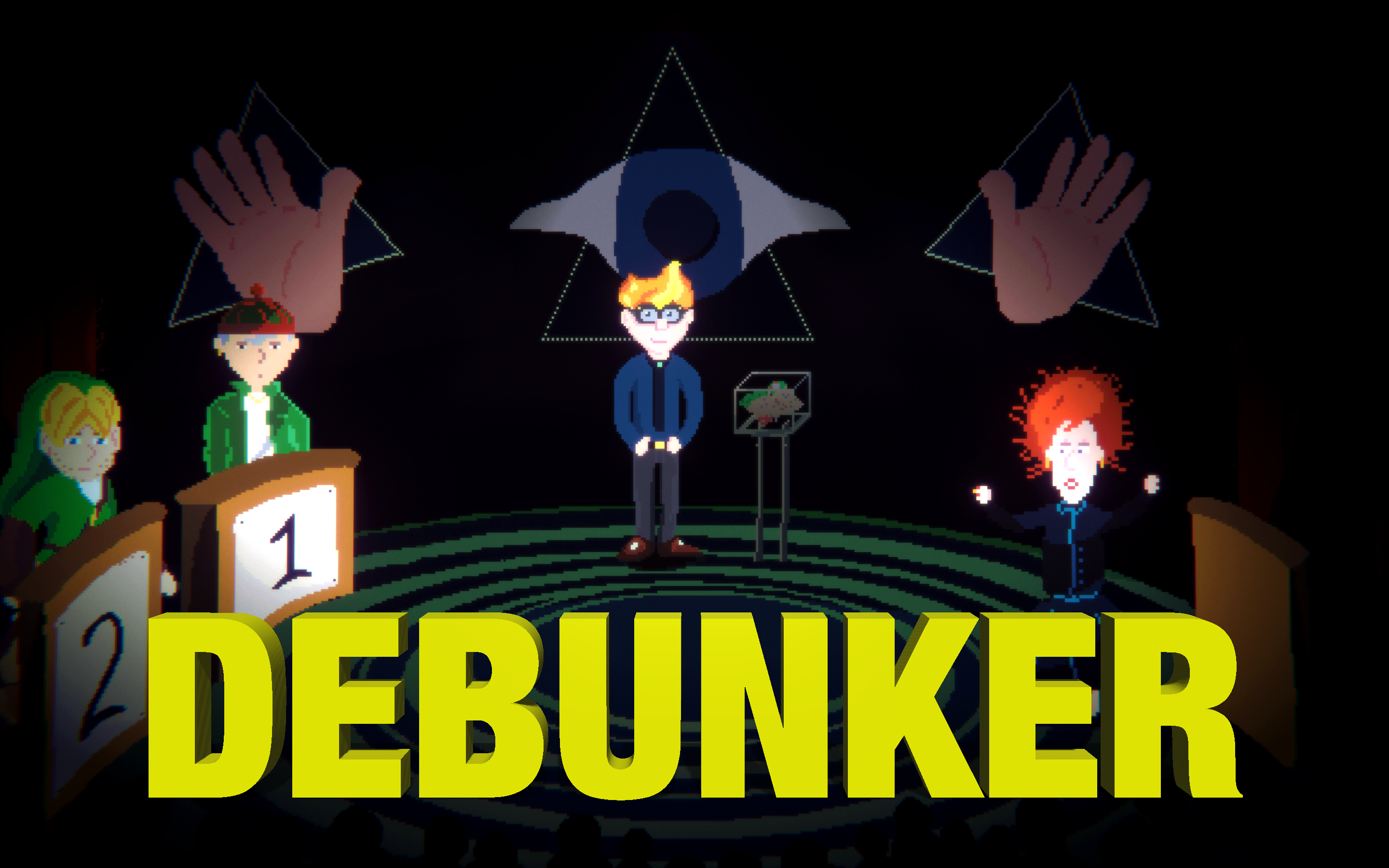 Debunker is a point and click adventure game in which you play Stan, a famous TV Star, who holds the Show Debunker, in which he offers 4 millions to anyone who can prove that he has paranormal powers... You will fight mediums, robots, satanists, artificial intelligence, and more... Are you ready for Debunking Time ?
*NEWLY COMMISSIONED FOR INDIEPOCALYPSE*
Spectography (WIN) by Robin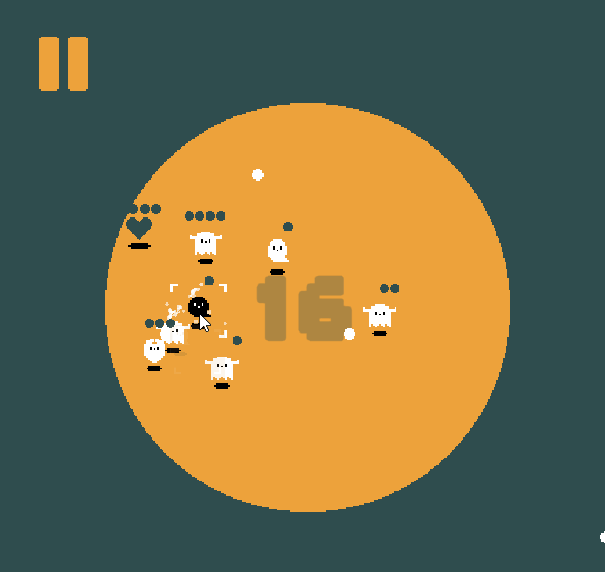 Send ghosts to the afterlife by taking pictures of them in time to a lovely waltz in this funny little rhythm game!
*BONUS*Electric Zine Maker (WIN/MAC) by alienmelon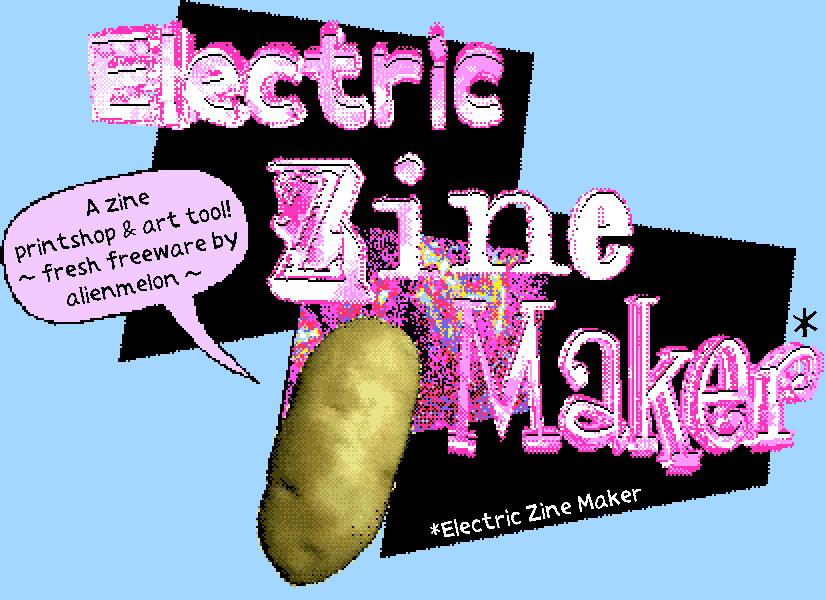 Indiepocalypse zine contents
COMICS
Rust Heap by Sam Pender
Interested in the Indiepocalypse being delivered straight to you every month? Sign up for the PATREON.
If you are interested in contributing to Indiepocalypse check out the submission page:
SUBMIT YOUR GAME TO THE INDIEPOCALYPSE
TUNE INTO INDIEPOCALYPSE RADIO, SATURDAYS 2pm EST
FOLLOW INDIEPOCALYPSE ON TWITTER

COMIC ARTISTS AND OTHER ZINE CONTRIBUTORS APPLY HERE
SIGN UP FOR THE NEWSLETTER (and get free copies of the PDFs!)
THE FULL INDIEPOCALYPSE CATALOG
| | |
| --- | --- |
| Status | Released |
| Platforms | Windows, macOS, Linux |
| Rating | |
| Author | PIZZAPRANKS |
| Genre | Adventure, Rhythm |
| Tags | Atmospheric, Bitsy, FMV, Horror, Sega Genesis, Short, Singleplayer, Typing |
Purchase
In order to download this game you must purchase it at or above the minimum price of $15 USD. You will get access to the following files:
Exclusive content
Support this game at or above a special price point to receive something exclusive.
Physical Copy of Indiepocalypse (US)
A copy of this issue of Indiepocalypse on a USB stick inside of a custom cassette case. Comes with a cover art postcard and a code for a digital copy of this issue. United States residents only!
Physical Copy of Indiepocalypse (Non-US)
A copy of this issue of Indiepocalypse on a USB stick inside of a custom cassette case. Comes with a cover art postcard and a code for a digital copy of this issue. Non-United States residents only!
Community Copies
5 free copies of past issues become available when a new issue launches! Get 'em quick!