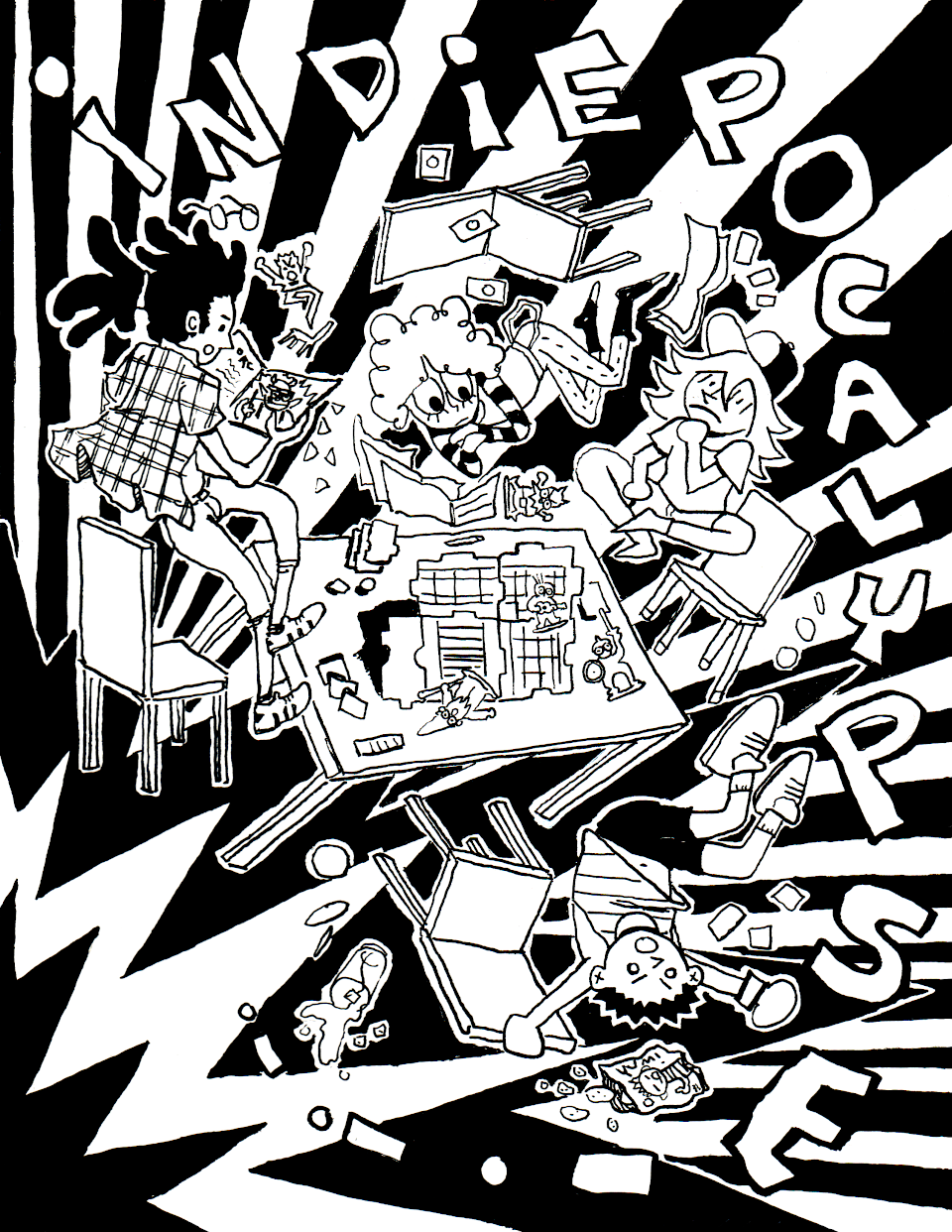 Indiepocalypse #4
Welcome to Indiepocalypse!
---
Hello!
If you found this through the itch bundle thanks for both buying the bundle and checking out this game! Indiepocalypse is a monthly anthology that (usually) comes out the first Friday of each month and importantly, pays all its contributors. Issue #5 recently came out. I'd recommend you check it (and the rest of the catalog) out!
You should also submit your stuff to Indiepocalypse! Indiepocalypse is looking for
GAMES
COMICS
GAME REVIEWS
ZINE
There's also a Patreon and a newsletter that gets you access to the PDF zines for free.
Thanks for checking out Indipeocalypse!


Files
Indiepocalypse #4 (The Games)
575 MB
May 08, 2020
Indiepocalypse #4 (The PDF Zine)
22 MB
May 08, 2020